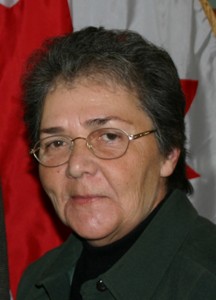 NIPISSING FIRST NATION – Chief Marianna Couchie and Council have enacted a new Financial Administration Law designed to enhance its governance capacity and implement principles of financial accountability, transparency and rights of access to information.
"This law is passed under the inherent authority and Aboriginal right of the Nipissing First Nation to make laws for the purposes of realizing its vision of supporting a well balanced, healthy, politically and economically independent, culturally strong nation," said Chief Couchie.  "I am very proud that our nation, through the leadership of the Council, has taken this important step of enshrining our values of transparency and accountability in our own law."
In recent years, Nipissing has also passed its own land code, fisheries law, and matrimonial real property laws, among others.
The Financial Administration Law  is also recognized pursuant to section nine of the federal First Nations Fiscal Management Act.  Important elements of the new law include formal recognition of administrative structures and financial management best practices that are involved in financial governance at Nipissing First Nation.
"The Financial Administration Law provides the authority to enhance our financial management processes including provisions for enhanced risk management, enhanced reporting to members and new borrowing powers that could significantly lower NFN's costs for infrastructure development," said NFN Executive Director Dwayne Nashkawa.