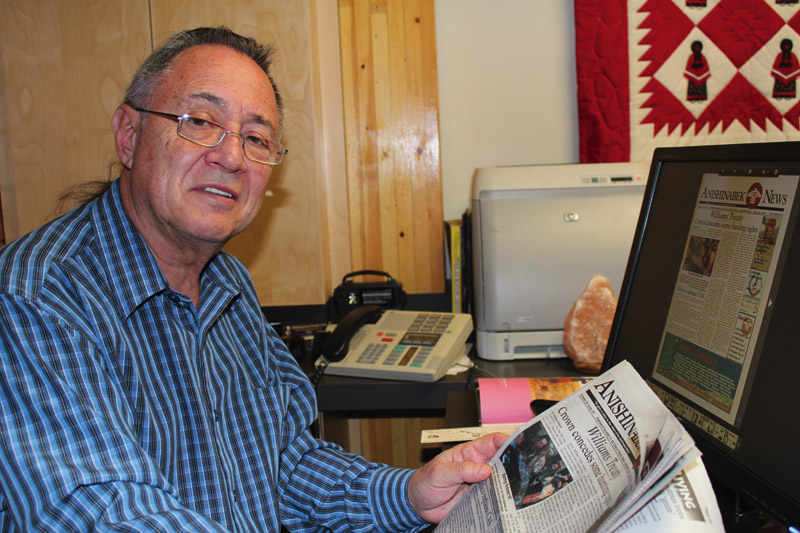 By Maurice Switzer 
What's the difference between a $415 ICAST fishing rod and a $39.99 Mitchell spinning rig?
Near as I can figure, about $375.01.
When I pressed one of the tackle-sellers at the Toronto Sportsmen's Show for a better explanation, he went into a long-winded spiel about "increased torsional stability", and "carbon fibre rectangular weave" and "higher modulus rating".
"Will this pole catch more fish than that one?" I asked, stubbornly trying to stick to basic angling benefits.
He sneered and abandoned me for bigger fish cruising among the rows of poles for sale at his booth, one of over 300 displays at what is billed as "Canada's Biggest & Best Outdoors Show."
It's truly a life-altering experience to see 100,000 people under one roof trying to figure out the best bait for bass, or how to fillet a five-pound Walleye. ( Fishing pro Italo Labignan showed an audience at the Ministry of Natural Resources display area how to carve out two juicy slabs of pickerel meat in five minutes without once using the word "guts".)
MNR was sharing some of their space with the Anishinabek/Ontario Resource Management Council, a joint committee set up basically to ensure that game wardens and First Nation harvesters get along. I used Treaty of Niagara Wampum Belts to explain to interested passersby that First Nations have legal and constitutional rights to hunt, fish, and trap in their traditional territories by their own rules, without the need for provincially-issued permits.
When one cynical visitor implied that Indians tend to abuse their treaty rights, I suggested he visit Booth 1043 a few aisles over and ask the Andy Myers Lodge folks about the $72,500 in fines levied against them last January. The MNR laid 68 charges against the owners for offences ranging from unlawfully hunting wolves to serving partridge and duck in their dining room and calling it American Elk.
"Not aware of any First Nations people being involved," I informed my guest, "but I did notice that Andy Myers Lodge got high praise on the Ontario Federation of Anglers and Hunters website!" Jeff Beaver, a cousin from Alderville, attracted a lot of attention to his display about the 120-day life cycle of wild rice, which he is trying to restore to four lakes in the Kawartha area. Jeff spent long hours explaining the nutritional and environmental benefits of Canada's only native cereal species, and quite a bit of time convincing people that dry rice grains do not taste like granola.
When I attend such big events, I'm always on the lookout for Native content. Since First Peoples were Canada's original hunters and anglers, I supposed there might be some relevant displays or demonstrations.
The sounds of a Haudenosaunee water drum drew me to a high-energy performance of traditional dances by the Gadaihongwas (Dancing Flower) cultural group from Six Nations at the Hamilton-Halton-Brant tourism booth. I asked leader Alan Emarthle why Iroquois people dance counter-clockwise, opposite to the Anishinaabe.
He told me there is a theory about a Haudenosaunee connection to peoples in the Southern Hemisphere, where water goes down the drain in the same direction as the Earth spins on its axis. At the opposite end of the cavernous Direct Energy building were a bunch of serious-looking dudes decked out in moccasins, buckskin jackets and imitation-bone breastplates.  Some of them wore feathers in their hair or hats. They had a huge display of historic items – including what sure looked like Native war clubs – all of which were protected by boldly-lettered "Do Not touch!" signs.
A poster identified them as members of the Canadian Shooting Sports Association, and one of them told me their principle organizational objective was getting rid of Canada's long-gun registry. I didn't have the heart to tell him that the Conservatives scrapped that plan two years ago! They could have saved themselves the price of what looked like a very expensive booth.
On my way back to my wampum belts a huge Redskin-like Indian head logo caught my eye. It was the exhibit by Savage Arms, a U.S. company with a plant in Lakefield, Ontario where I once convinced the manager that using a stereotypical Indian image to illustrate the company founder's name – Savage – was not particularly respectful. He dropped the logo, but apparently his successor thinks that kind of branding is good for business, and to hell with what the Indians think.
Savage's latest innovation is a single-shot mini-rifle called The Rascal, available with stocks in yellow, red, pink and blue. Savage says their new product is intended to "introduce young people to the pleasures and responsibilities of shooting."
It might be a better idea to introduce young people to the responsibility of not equating Indigenous peoples with savages, I thought, but I guess everybody's out to make a buck.
Maurice Switzer is a citizen of the Mississaugas of Alderville First Nation. He is director of communications for the Union of Ontario Indians and editor of the Anishinabek News.