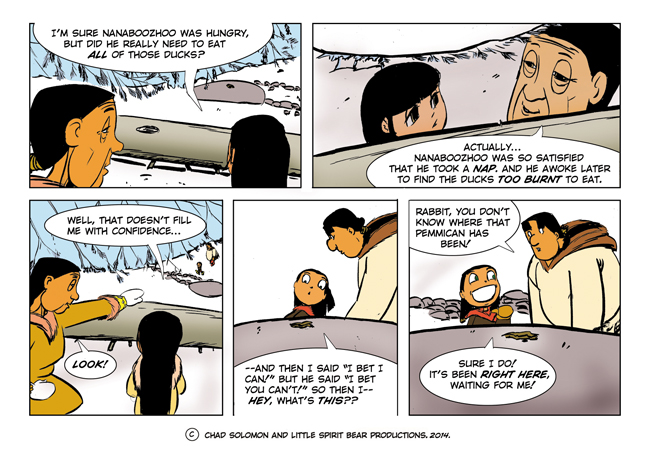 PETERBOROUGH – Rabbit and Bear Paws are expanding their comic adventures off the printed page.
Chad Solomon's familiar graphic novel characters are the stars of "Choose Your Own Path", an interactive puppet play for children and youth about making smart choices in life.
Select audience members will have a chance to become puppeteers within the story. The puppet show is a comical story about the "Two Paths" that are open to every person. The play discusses "the natural path" and "the other path," that is full of challenges (emotional, mental, physical and sometimes spiritual) from bullies, ourselves and others who say we cannot achieve our own personal goals.
Audiences will have the opportunity to decide what path they would like the story to follow, and see the consequences of those decisions in this new and interactive comical story.
With the help of puppeteers Will Morin and Nimkii Osawamick, "Choose Your Own Path" has been a huge success in performances for Anishinabek youth who go to school in Wikwemikong, Britt (Henvey Inlet ), Rama and the Mississaugas of the New Credit.
Audience members get the opportunity to be puppeteers within the play, which now includes a new character called "Jiibay" — the Anishinabemowin word for spirit or ghost.
For more information visit http://rabbitandbearpaws.com/presentations/