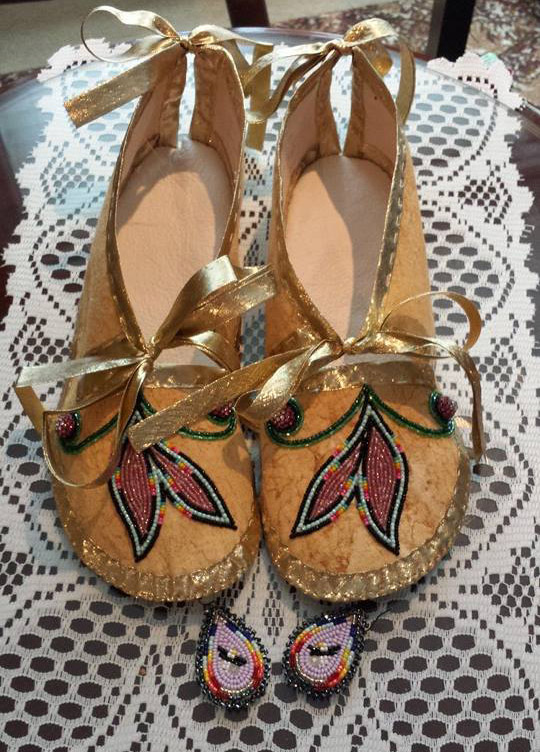 Waawaaskonenhs "Wasse"  Charity Moore
Born on a beautiful warm day, May 12, 1978.
Started her spirit journey peacefully surrounded by her family at the Hamilton General Hospital
on July 29, 2014, at the age of 36.
Cherished mother of Riley Justice Feir of London and Danny Carl William Feir of M'Chigeeng.
Partner of Greg Hoffman of Hamilton. Precious daughter of Marilyn Debassige (Clarence Pangowish),
Peter Fergus-Moore (Joyce). Sister of Bidassigekwe Mary (husband Steve) Alikakos, Gishgokwe Sarah,
Niibinkwe Clarice, Emma Rae. Auntie of Nicholas and Elias. Loved Goddaughter of Darlene Wells.
Dear friend of K'Chitwa Cada, Rose & Kym. Predeceased by grandparents James & Lillian Debassige and Richard Moore & Eleanor Bradley and Aunt Grace Soucy. Forever remembered by the St. Charles family Auntie Edna & family, Uncle Jim Dumont,  Auntie's Liza & Linda Manitowabi and family, Uncle Don Cada, Auntie Marjorie Trudeau and many cousins, aunties, uncles, dear friends.
Her boys were her everything, Wasse was a loving mother. A social person who loved her friends, she was thoughtful, kind and put others before herself. She was talented and an expert at beadwork.  Her twinkly eyes lit up a room, and her laughter spread like waves.
Visitation was held at Saswaahns Spiritual Centre with the funeral mass held on Monday August 4, 2014 at Immaculate Conception Church.  Burial in M'Chigeeng Community Cemetery.