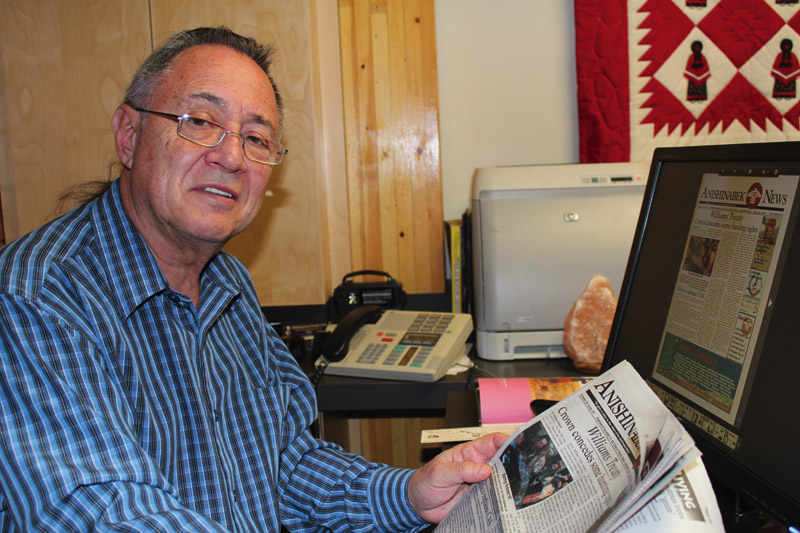 By Maurice Switzer
Mike Harris said he "feels sorry" for those who participated in an event focussing on the former Ontario premier's political legacy and held in the university library named after him.
It's hard to put a positive spin on anything the resolutely unapologetic Harris says or does, but perhaps it's a good sign that the two-term Tory leader admits to feeling sorry about anything.
After all, he never showed an inkling of remorse about the deaths of at least nine Ontario residents who were collateral damage of the infamous "Common Sense Revolution" that held sway in the province from June 1995 to April 2002.
The one-time North Bay golf pro was in town Sept. 27 for a banquet to celebrate his addition to the Walk of Fame, a project of the local Kiwanis Club. Several hours before the festivities, Nipissing University provided space for a Harris Legacy event in the university's Harris Learning Library.
Time is a double-edged sword.
It can help ease the pain of grief felt, for example, by the family of Anthony Dudley George, an unarmed Anishinaabe killed by an OPP sniper on the night of Sept. 6, 1995.
But if the passage of time can comfort victims, it can also be a blessing for those not as deserving of public sympathy.
Many students at the Harris Library event weren't even born when Dudley George was gunned down. It's also likely that some Kiwanis Club party-goers never knew that the Ipperwash Inquiry found that, while then-premier Mike Harris did not pull the trigger, his dismissive attitudes towards First Nations treaty rights helped create an environment where such a tragedy was more likely to happen. The historic record does show that Dudley George was killed shortly after the irate premier yelled at cabinet members and senior police officers: "Just get the f—king Indians out of my park!"
One reason libraries are so important is that they preserve history, a record of society's achievements – to be emulated – and failures – to be avoided by subsequent generations. And what better library to provide a history lesson about Mike Harris than the one that bears his name?
So it was important for students of all ages to hear – perhaps for the first time – that seven residents of the small town of Walkerton died in 2000 as a result of drinking contaminated drinking water. A subsequent judicial inquiry linked this tragedy to the Harris government's policies dealing with water quality regulation.
They learned from social assistance policy analyst John Stapleton that the Harris government took credit for reduced provincial welfare expenditures after the imposition of 22-per-cent rate cuts and "workfare", when more people were becoming employed as a result of an improved economic cycle and such innovations as automatic checkout scanners. They also learned that Kimberly Rogers died in August of 2001 in the suffocating heat of a Sudbury apartment, where she had been confined under house arrest for receiving student loans at the same time as welfare payments. A coroner's jury found that Rogers – who had graduated from Cambrian College with a 3.5 grade point average and was eight months pregnant at the time of her death – had taken an overdose of anti-depressants after her conviction for welfare fraud, and recommended changes to Common Sense Revolution welfare rules that were adopted by subsequent Liberal governments.
And they heard lifelong North Bay educator Neil Munro – a former Ontario Secondary School Teachers Federation executive – attribute many of the curriculum challenges being faced by high school students today to the Harris era decision to chop a full year out of the graduation requirement.
Mike Harris's message for those who dedicated a sunny September Saturday afternoon to learning more about his political legacy?
"I feel sorry for them," he told a reporter. "They don't know how to celebrate anything."
Well, Mr. Harris, we know how to celebrate life, something at least nine Ontario residents lost their chance to do during your years in political office.
And when you truly feel sorry about that, you will have taken the first step to deserving the legacy of having a library named in your honour.
Maurice Switzer is a citizen of the Mississaugas of Alderville First Nation. He provides public education opportunities through Nimkii Communications on the Treaty relationship between First Nations and Canada. He can be contacted through the Union of Ontario Indians at 705-497-9127 or by e-mail at swimau@anishinabek.ca