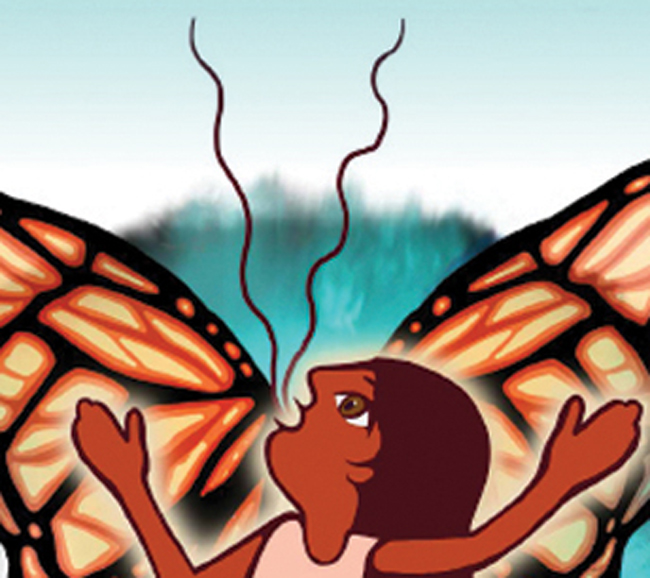 UOI OFFICES – Since the release of the Truth and Reconciliation Report earlier this month, many are seeking resources on the history of the Indian Residential School system and the intergenerational trauma that followed.
There are educational videos exploring the present-day realities and aftermath of the Indian residential school system including inter-generational trauma; the healing journey of an Anishinabek survivor and her daughter; reclaiming the identity, language, and culture of the Anishinabek that was not permitted during the Indian residential school era; and why understanding about this legacy is central to the Anishinabek and all Canadians moving forward.  One video is in Anishinaabemowin.
Videos can be viewed on the Anishinabek Nation youtube channel here: https://www.youtube.com/playlist?list=PLaQ0wUvBUPeTkCYuPCOZVZoSjivNQFilW
Printed resources are available by calling the Union of Ontario Indians – 1-877-702-5200, which includes the book "Little Butterfly Girl: An Indian Residential School Story".  This book portrays the fictional story of a little girl who attended Indian residential school by presenting what her life was like before, during, and after attending Indian residential school.  Illustrated with beautiful artwork, this narrative picture book is available in English, Anishinaabemowin, and French.
At the Union of Ontario Indians head office located on Highway 17 West on Nipissing First Nation, just outside of North Bay, there is an Indian Residential School monument.
On the side of the Indian Residential School monument facing west are ten plaques which educate and honour Anishinabek children families and communities.
The first plaque is a dedication to those who attended the Residential Schools.  An "Honouring, Healing and Education" plaque speaks to the legacy of the monument and that the Anishinabek Nation "respects that the truth and history of each survivor of Indian residential school is theirs and only theirs to tell."
There is a list of former schools, citing which religious denomination was affiliated.
The fourth plaque on the top row describes the Canadian government's goal of assimilation.  The fifth describes a history of the schools.
The lower plaques focus on moving forward, recognizing what occurred, Our Path Ahead, our Seven Sacred Gifts, and a list of Anishinabek Nation communities.
"We respect and honour the past, present and future" reads the last plaque.
The opposite side of the memorial wall facing east will have ten additional plaques that will list the names of Anishinabek Nation students who attended residential schools.
Legal counsel for the Union of Ontario Indians, Jenny Restoule-Mallozzi, says that there are 74 names for plaques so far.
"We're still looking for names to be added to the wall," says Restoule-Mallozzi.
The Union of Ontario Indians legal department is still accepting consent forms and will continue to do so until the plaques are full. The consent form is available for download here http://www.anishinabek.ca/uploads/Consent.pdf or please call 1-877-702-5200 for consent forms.
Previous funding for this project was provided by the Truth and Reconciliation Commission of Canada.