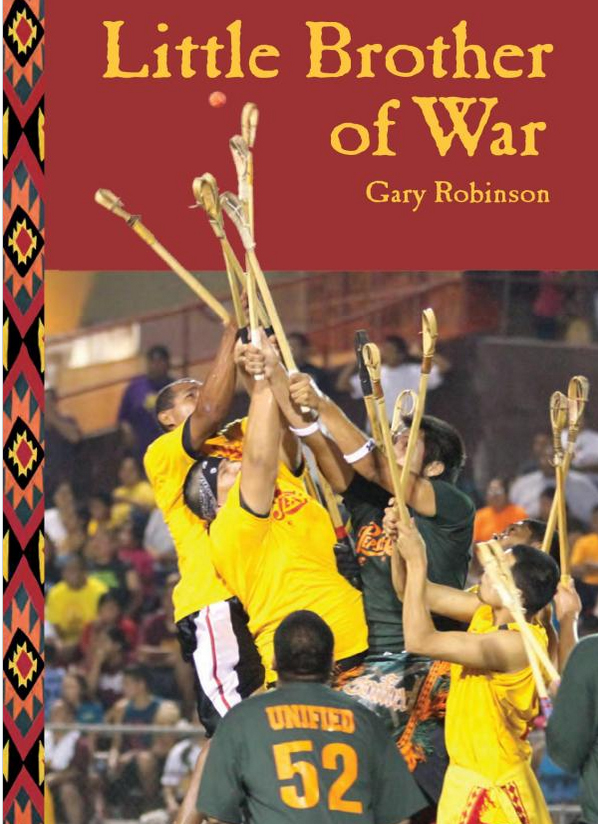 Reviewed By Christine Smith (McFarlane)
Living up to expectations is something 16 year-old Mississippi Choctaw Randy Cheska is used to. He has lived most of his life in the shadow of his football hero older brother Jack. When Jack is tragically killed while serving in Iraq, the expectations grow more intense because with the loss of his brother his parents lose interest in everything and become more obsessed with having their surviving son Randy live up to their deceased son's memory.
Randy gets tired of trying to live up to his deceased brother's memory and though he has no interest in following in his brother's footsteps, he is drawn to the game of stickball after he is guided by a mysterious visitor one day while visiting the community hall with his mother.
He plays his first game of stickball and his interest is aroused. After being asked by the stickball coach to join his team for the World Series of Stickball for the Choctaw Fair, Randy must convince his parents that he not only has an interest in the game but that it is something that he is good at, despite what they want from him-to be a football hero.
Little Brother of War is a book that encourages youth to learn to be who they want to be and not what someone else wants them to be. The book is instrumental in teaching the Seven Grandfather Teachings – wisdom, love, respect, bravery, honesty, humility and truth. It is a refreshing read.
Little Brother of War by Gary Robinson is a part of the Pathfinder Series from 7th Generation for youth K-12 years old. It is 112 pages. ISBN 978-1-939053-02-2