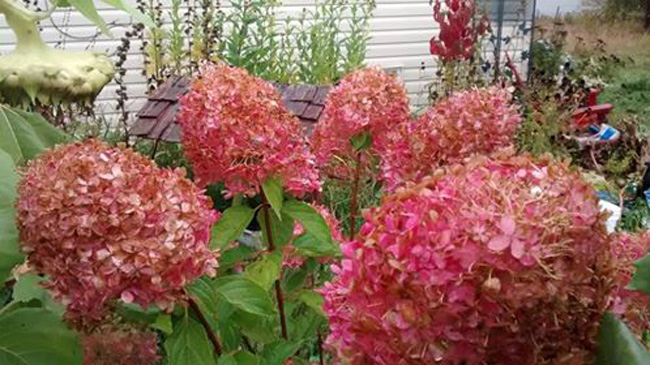 Re: Racial Profiling
Dear Editor:
A situation has been brewing in Manitouwaning,ON for the last four years, ever since I moved into Aboriginal Housing. Someone or somebodies have shown a distinct dislike to me in what I feel can only be racial profiling. I believe myself to be a vulnerable woman. The first year at living at this residence, unknown men would park themselves in my driveway trying to start conversations with me, the only thing they did not ask for was the daily rate! Or discount, on premise, I felt like the village prostitute. One example of racial discrimination. This has never happened to me in any other place I have lived in. Then, letters of complaint started to arrive at the municipal office and every year since in an attempt to further discredit me. The grass is too high, there are too many buckets in the yard. I don't really know because I have never actually seen any of these letters.This has caused me so much anxiety and distress not only mentally, but emotionally, psychologically and has affected my physical health. I have become ill from the emotional overload. I would like it to stop.
My reasons for this belief to be true and valid are as follows:
I believe the primary issue to be my use of the land space in front of my residence, in a traditional way. I have worked very hard to cultivate and dig up, by hand, the grass roots and other invasive species, that were in the "lawn" which I did not want in there. I have used re-cycled wood, stones, brick and other materials to create walkways and garden spaces between plantings. This year my yard was spectacular mainly because I do organic fertilizing. The largest sunflower ever. I have received many complimentary comments on it. My front yard garden is not only diversified but sustainable. I had planted: kale, spinach, kohlrabi, green and yellow beans, tomatoes, Swiss chard, garlic, onions, beets, squash, rhubarb, potatoes; from the grass growing in the field at the side of the unit, I have harvested on a daily basis: red clover, plantain, yarrow, chicory, borage, medicinal plants for my personal use, and in-between the edible gardening plants, there are many flowering shrubs and blooms, dark-eyed susans, cosmos, hollyhocks, sunflowers, daisies and many more. Also, I cultivate other medicinal plants that come to bloom at different times of the year: bee balm, Echinacea, feverfew, lavender, thyme, sage, wormword and others.
So, is the real reason for the complaint my land use style? Too many plants? Admittedly, my vision will not be for everyone, but is there not room for diversification. Is the reason that I have "my tools on site" my buckets, that I use for soil, wood chips, transplantings, fertilizer.  I also have other recyclable containers that I use for planters, to give a natural look that I like to encourage. For instance, I have an old wishing well which was originally in my neighbour's yard and now it is in mine. Is this a problem? We could go item by item, to see what is objectionable and what is not, but by whose standards?
Let me give an aboriginal comment from Josh E., Wikwemikong, ON.  "As a traditional medicine person, we are allowed to use the land, as a source of healing. We are allowed to grow plants and food for healing. We use the land as stewards to the extreme limits possible. Good for the people who use the land for their healing."
Is one standard being used for me and another for others? If this is a true statement, then I am justified in believing that I am being racially profiled.
I have made some observations of my own. For example, the unit next to me, has for the past year an inordinate amount of "junk" in their yard. This is heavy industrial stuff, washing machines, dishwashers, lawn mowers, etc. Is he starting a scrap metal yard? They also have built a lean-to shack on the deck out of scrap wood and thrown a tarp over the whole thing. Is there not something in the by-law standards for building to code? Is it safe? Who inspected it? And would it pass? Fire regulations, etc. Have they received any complaints about this?
Another property on the same street as I live, has at this time, 10-12 white garbage bags in their driveway and have just today added two mattresses. These have been there for several weeks and few weeks ago, there was a First General truck in their driveway. Did they complain about this trash? Obviously not, because it is still there. And over the years there, on a consistent basis, has been loads of stuff piled in their yard. There is also an attached lean-to garage under which is found all kinds of other "stuff" old furniture, wooden boxes and other debris. Are they also being harassed by the municipality by having this junk in their yard? Or are they being left alone and allowed to be different. So why are my buckets and other containers so offensive?
Once again, there is a property two streets away from me, a much larger land space than mine, that also has re-cycled wood not only for ornamentation but walkways, storage, compost bins, and garden beds. It could be said that they have all kinds of "junk" in the yard. Are they being issued letters of complaint?
What really upsets me, Is, that I was not in residence the first month when the township received a letter of complaint about, apparently, the grass being too high. How fast can grass grow in 2 weeks!!. The grass was cut just before I moved in. Amazing grass.
I think I have presented a valid case for my opinion that I am being racially discriminated against by person or persons unknown as a woman living in aboriginal housing.
Thanks for listening,
L. Wajmer
Manitouwaning, ON