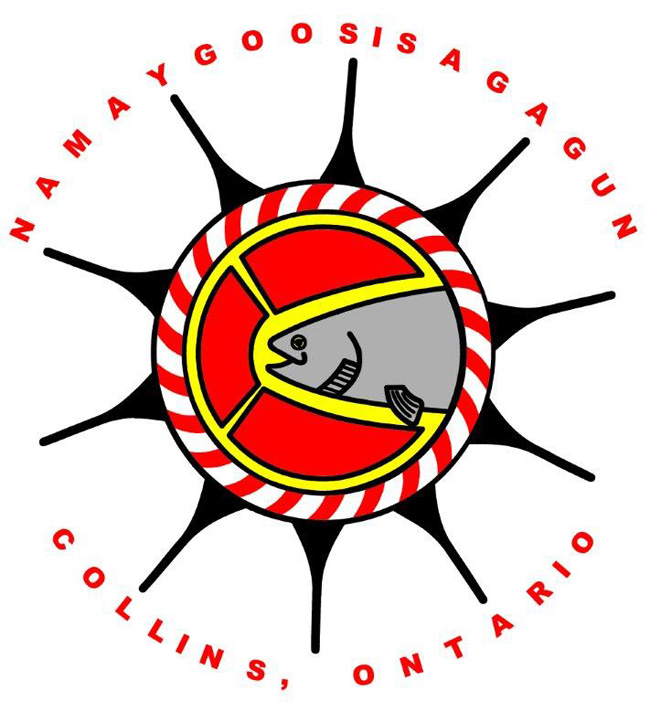 By Joey Krackle
NAMAYGOOSISAGAGUN – Winter road construction in Northern Ontario is behind schedule due to warm weather and lack of snow. Winter roads are essential to remote First Nations as they are used for transporting food, fuel, building materials and other necessities to Northern Ontario. Otherwise, First Nations are forced to fly in goods and this is extremely expensive.  Namaygoosisagagun First Nation is an Anishinabek Nation community located northwest of Lake Nipigon faces these winter issues.
Chief Helen Paavola of  Namaygoosisagagun is very concerned about the delay in construction of winter roads.
"We are a remote community that is not road accessible and can only be accessed by Via Rail through a 30 minute train ride, or through float planes or snowmobile," says Chief Paavola.  "Winter roads are essentially a way of life for our citizens and we rely on them to bring in food, fuel, construction materials and other important supplies. Delay in their construction could seriously impact our people and our future social and economic development."
Chief Paavola further pointed out that their winter road is only for snow machines.
"During the winter we use snow machines to haul our fuel and supplies for any upcoming projects for that following summer and fall. This year we are already experiencing a delay in getting our supplies in due to the warm weather. The lakes froze late and some areas that we cross are still unsafe. We are hoping that within the next few weeks the weather will get colder so we can get everything hauled in."
Namaygoosisagagun has 40 residents on reserve and many others living off reserve throughout northern Ontario. This First Nation is affiliated with the Robinson Superior Treaty of 1850.
Ontario Regional Chief Isadore Day said the reliability of the northern winter road network is in jeopardy in this province. The majority of the 49 Nishnawbe Aski First Nations will be affected in addition to Namaygoosisagagun First Nation.
"The winter roads have become a way of life for the communities and now they can't rely on those winter roads," Day said, noting the network is used to offset the cost to bring essential goods to fly-in reserves by air.
In the past, remote First Nations have been able to use winter roads for about 2 months from mid January to the middle of March but because of this warm weather and lack of snow, the period will be shorter. It is only expected to be 20 days for the communities north of Sioux Lookout and this will be a real financial hardship for those communities.
The problem exemplifies why there was outcry from First Nations during the recent COP21 climate change summit in Paris, Day said:  "This is the type of issue where the rubber hits the road."
He continued, "There will be no road if we don't have an opportunity to speak for ourselves on the issue of climate change and this certainly is a direct impact. If people want access into the north, the only viable way now is to have a proper road network."
Indigenous and Northern Affairs Minister Bennett stated that the federal government is open to examining the impacts of the issue to allow for a long-term strategy to be developed. "This will require a real collaborative effort," Bennett said, highlighting that permanent infrastructure would help to create resource revenue in the future. "We need to have everybody included in really assessing the need and then developing feasibility projects and proposals."