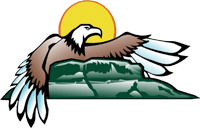 By Joey Krackle
Northern Superior Chiefs and Councils and their citizens have frequently called for all weather access roads, improved road and rail facilities and increased access to more competitive energy prices.
The Ontario Chamber of Commerce recent report recommended that governments boost infrastructure spending in Northern Ontario and coordinate infrastructure planning with Aboriginal and northern interests and to broaden the mandate of the Ring of Fire Infrastructure Development Corporation so that it could carry out this task.
Fort William Chief Peter Collins is a strong advocate for economic development opportunities, self-reliance and adequate and meaningful consultation with First Nations.
"First Nations need to get in on the ground floor and be meaningfully consulted prior to mining development on their traditional territories where our waterways and lands and environment are affected," said Chief Collins. "First Nations have supply and services companies in mining construction, exploration, design and related procurement supply services and we look forward to participating in the procurement of infrastructure development opportunities."
Thunder Bay is recognized as a major service centre for the region and is the site of many supply and service businesses and future opportunities.
The federal and provincial governments announced last May that they would jointly fund a $785,000 study looking at a road that would connect the Ring of Fire region to the provincial highway at Pickle Lake which is about 500 kilometres northwest of Thunder Bay.
A senior KWG Resources official interviewed on CBC in late November 2015 emphasized that the Ring of Fire development could not proceed without a supply agreement with China. He pointed out that China is the largest consumer of chromium in the world and their assistance with financing the development was necessary in order for the Ring of Fire to happen. He stressed that the Ring of Fire development would require both the building of a road and a railway.
KWG stated that he was pleased that the $1 billion announcement on infrastructure by the province and the federal government and looked forward to infrastructure development.
KWG Resources is an exploration stage company that is participating in the discovery, delineation and development of chromite deposits in the James Bay Lowlands of Northern Ontario, including 1,024 hectares covered by four unpatented mining claims approximately 280km north of Nakina, Ontario, which contains the Black Horse chromite deposit (the "Koper Lake Project") and 1,241 hectares covered by seven unpatented mining claims approximately 280km north of Nakina, Ontario, which contains the Big Daddy chromite deposit (the "Big Daddy Project").
KWG Resources has the right to acquire: (i) up to an 80% interest in respect of chromite contained in the Koper Lake Project; and (ii) up to a 20% interest in respect of the non-chromite minerals contained in the Koper Lake Project. The Corporation also has a 30% interest in the Big Daddy Project. Through the its subsidiary, Canada Chrome Corporation (CCC), KWG has also staked mining claims in Northern Ontario with a view to the development and construction of a proposed railway from Nakina, Ontario to the Koper Lake Project and the Big Daddy Project as well as exploring for, delineating and developing aggregate and other minerals.
In addition, Canada Chrome Corporation has conducted a surveying and soil testing program, for the engineering and construction of a railroad to the Ring of Fire from Aroland, Ontario. KWG further acquired patent interests for a method for direct reduction of chromite to metalized iron and chrome using natural gas. KWG has determined that this reduction method can be used to melalize finely ground chromite which could also be recovered from slurry delivered to Aroland in an underground pipeline.
On January 19, 2016, KWG Resources and China Railway First Survey and Design Institute Group Co. Ltd. Signed a Memorandum of Understanding setting out the terms for mutually proceeding with a feasibility study for the design and financing of a railroad. A delegation of China Railway officials is scheduled to travel to Ontario for initial consultations prior to mid- March of this year. Their press release of January 19, 2016 stated that First Nations whose traditional territories are traversed by the route will first be consulted to ensure that their interests are accommodated, prior to further agreements being undertaken by both parties.