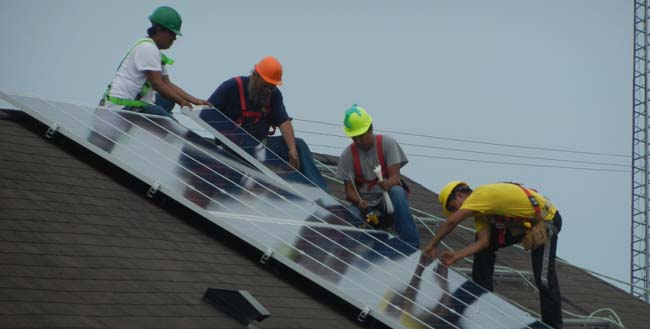 By Dr. Darryl Williams
I am deeply disturbed about the steady barrage of beastly news concerning poor fire safety, improper construction, unnecessary mold growth, and inefficiencies in sustainable home energy on several First Nation properties.
It is my contention that, as a Nation, we can do much better! There are homes, for example, made of painted steel – say goodbye to any fire issue. Engineered wooden home designs exist which ensure zero mold growth. Solar panels and other energy sources can provide sustainable home energy at zero cost. There is no excuse for an engineered solution that creates a home which lies in the path of danger – be it flood waters, fire, mud slides, faulty workmanship, mold, etc. Builders can also be held to account AND should provide warranties should such negative developments arise.
We need a new path forward to creating truly sustainable homes. Even homes already built, in which these negative signs are emerging, can be assessed for minor alterations so that the changes made will prevent the aforementioned dangerous conditions from preying on people's lives in the future.
I envision a better future! Instead of ordering a home where an outsider builds it on site, we should all use and apprentice local community members. Not only can they be trained to assemble the needed housing but why not sell the same product in the general Canadian market. This initiative creates trained professionals, as well as a business case for a true local economy and future cash flow, sustainability for all, and pride of ownership for Nation members. No more idle hands!
Housing is a right for all people and creating a revenue stream while doing it just makes sense. But, safe housing should be our first and foremost battle cry!
Dr. Darryl. B. Williams, B.Sc. (Microbiology); M.Sc. (Engineering); M.B.A.
(Strategy & Marketing) and Dr. Science (Medicine)
1-844-482-2121  or  drwilliams1982@aol.com