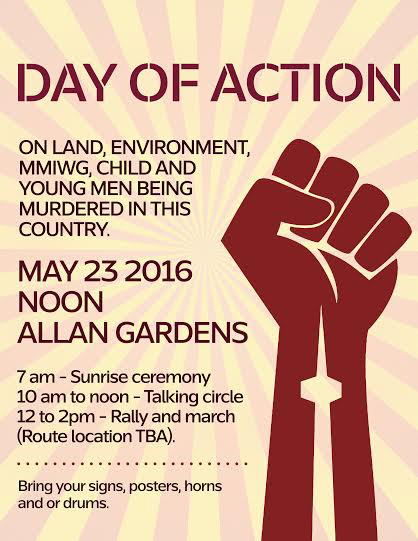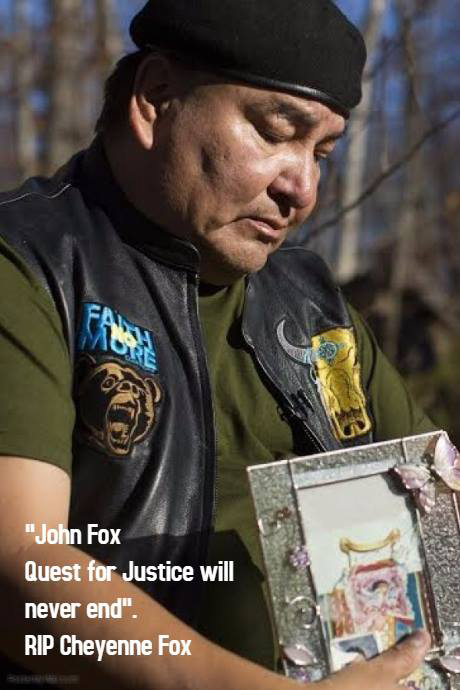 Due to the inaction on the continued disappearances and murders of Aboriginal women by this Canadian nation, our people are taking to the streets. Our children are in State-controlled care and there is a continued onslaught on our men, land and the environment. Grassroots members have taken INAC offices across the country to make our point. The Government needs to act in the best interests of our people and to stop lip service.
An event  called across the Red Nations will be held May 23.  We need to have a day of action on behalf of our women, land, children, youth and the environment. We have to take action now.
In Toronto, Allen Gardens has been chosen for the event that will start with a sunrise ceremony followed by a two hour sharing circle on various topics affecting our people. A speakers list has been developed for noon and leaders are asked to present then. A short peaceful march will follow to a designated area.
It is our hope Canadians and the like will honour our requests. We only demand a fair shake at the negotiation tables to represent our interests and for the injustices of a nation to be taken seriously. We are left out and we are not very happy. We want action and nothing less and removing the barriers to oppression and genocide of the racist Indian act is a start. We wont be asking any less of it.
To this end, we ask for solidarity and peaceful actions on May 23rd. Only as the people, the grassroots, we can make Canada great again.  https://www.facebook.com/groups/926204790811152/?ref=bookmarks
In unity,
John Fox
Chair of the grass roots committee Toronto.