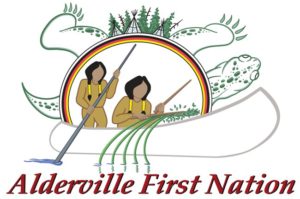 Alderville, ON (December 15, 2016)–Come join us and celebrate the history of Alderville First Nation. Our presenters will take you back to when our ancestors lived on Grape Island and relocated to Alderville. Presentations will focus on treaties, women's responsibilities, the creation story, etc.
Alderville First Nation has been an important part of the Northumberland area for nearly 200 years. This event is being held to pass on historical knowledge so that our community and youth are better educated on Alderville's past.
"This is a great event for Alderville First Nation and the surrounding area.
As Anishinabeg, we used to pass on our knowledge through stories; that's exactly what we're doing with this event, sharing our stories," says Chief James R. Marsden.
Alderville First Nation's Historical Day will take place at the Alderville Community Centre on January 14, 2017 from 9:00 a.m. until 3:00 p.m. with a catered lunch for those in attendance.
Presentations will take place throughout the day. Speakers include: Doug Williams, Wayne Beaver, Anne Taylor, and Dave Mowat.
If you would like to stay updated, please go to the Alderville Historical Day event on Facebook.