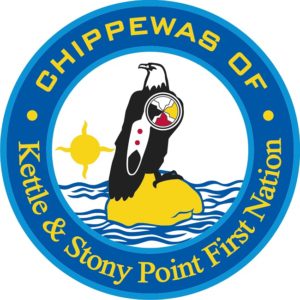 WINDSOR, ON (February 2, 2017)- Chippewas of Kettle & Stony Point First Nation in partnership with Windsor Regional Hospital's Regional Cancer Program is working with Pallium Canada, to provide palliative care education to those serving the First Nations community.
Health Canada Report (2013) highlights Indigenous palliative care needs are expected to become increasingly more complex in the coming years. Through the Core Pallium Learning Essentials Approaches to Palliative Care – or LEAP – Pallium Canada addresses the needs placed on the health care providers and their families for end of life care. This is the first time the organization is providing this service to an indigenous community.
"This is monumental," said Chief Tom Bressette.  "Chronic diseases are prevalent in our community and this training will increase the quality of care our citizens will receive. We are so pleased to host this event in our community on behalf of the indigenous peoples residing in Erie St. Clair."
The training takes place Friday, February 3, and Saturday, February 4, 2017, from 8:30 am – 4:30 pm.  Dr. Mark Tomen, Regional Aboriginal Care Lead and Dr. Danielle Soulliere (resident) will join with Pallium to deliver the training that covers topics including pain management, decision making, and advance care planning.
"This is an extremely exciting opportunity as this training will empower our health care providers with the skills needed to care for their communities and family members," said Dr. Mark Tomen, Regional Aboriginal Care Lead for Erie St. Clair Regional Cancer Program.
Pallium's training will be delivered in a culturally appropriate manner and Traditional Knowledge Keeper, Doug George will guide the process.
The media are welcome to observe the event and conduct interviews on Friday, February 3, 2017 at the Kettle and Stony Point First Nation Health Centre A-6275 Indian Lane, Kettle Point First Nation beginning at 12:00 pm.