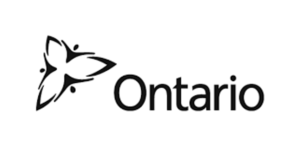 TORONTO, ON (February 6, 2017)–Ontario is investing in entrepreneurial and small business training for First Nation, Métis and Inuit artisans, and supporting an Indigenous marketplace for artisans to sell their products.
Funding will help the Native Canadian Centre of Toronto (NCCT) deliver training to Indigenous people on mentorship, e-commerce, business plan development, financial literacy, money management and how to access financing.
The province's investment is also supporting NCCT's Indigenous Marketplace, a pilot project that aims to establish a permanent and sustainable market which showcases the vibrancy of First Nation, Métis and Inuit culture through fine arts, crafts and food.
The next Indigenous Marketplace will be held on Feb. 11, 2017. All items sold are locally grown and produced in Ontario.
Supporting economic development for Indigenous communities is one of many steps on Ontario's journey of reconciliation with Indigenous peoples. It reflects the government's commitment to work with Indigenous partners, creating a better future for everyone in the province.
Investing in entrepreneurship training is part of our plan to create jobs, grow our economy and help people in their everyday lives.
QUOTES:
" I am excited to announce Ontario's funding commitment to entrepreneurial and small business training and the Indigenous Marketplace. Our government believes in equipping Indigenous entrepreneurs, like artisans with the skills they need to succeed and grow their business. The small business sector is a significant contributor to our economy, which benefits all of Ontario."
– David Zimmer
Minister of Indigenous Relations and Reconciliation
" The end goal is to provide the Indigenous artists and vendors with an open and supportive environment, offering healthy and creative shopping choices while promoting local and regional food producers and artisans. This meeting place will be safe and inviting, and active in fostering a positive sustainable community in Toronto's Indigenous community."
– Paul McLeod
Project Coordinator, Native Canadian Centre of Toronto
QUICK FACTS:
Ontario provided $99,000 to the NCCT to support its Indigenous Marketplace and entrepreneurship training.
Over three days in December 2016, more than 2,300 people attended the marketplace, generating over $23,000 in sales for vendors.
Ontario is investing a total of $95 million in the Aboriginal Economic Development Fund (AEDF) over ten years. The AEDF was launched in 2014 and has three funding streams: Regional Partnership Grants, Economic Diversification Grants and the Business and Community Fund.
Ontario has funded 57 projects with Indigenous partners through the fund.
LEARN MORE: