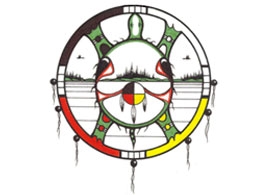 Summary:
The Counsellor provides community based, culturally-appropriate mental health services and support to First Nation community members located within the communities of Aundeck Omni Kaning, Sheguiandah, Sheshegwaning, Whitefish River and Zhiibaahaasing. The Counsellor is responsible for helping clients through western and traditional counselling approaches, interviewing and sitting with clients, listening and preparing case history in order to assess successful interventions, appropriate treatment and counselling techniques. The Counsellor provides services to individuals, families, and groups within a First Nation cultural and socio-economic setting. Therapy and intervention may include: Trauma, Anger, Spirituality, Parenting, Abuse, Confusion, Stress, Depression, Anxiety, Dissociation, and Addiction issues.
The Counsellor will work in a confidential environment that is inter-disciplinary and values the cultural philosophy of First Nation communities. Research and evaluation are also important components as MHS moves towards becoming an evidence-based organization, centered on continuous improvement.
Qualifications:
The candidate will possess a post-secondary degree/diploma in Social Work (BSW/MSW) and/or a combination of appropriate ongoing education and/or five years in a social work /helping profession. The candidate will be registered, or eligible to be registered with their respective bodies. Experience working within First Nation communities is preferred with at least two years related experience providing a wide range of community mental/traditional health supports and programming. Given the nature of the position, ongoing employment for a successful candidate is subject to submission of a clear Criminal Reference Check/Vulnerable Sector Screening. CPIC and VSS must be conducted and submitted every 2 years. Mnaamodzawin communities are spread across Manitoulin Island and therefore the successful candidate must possess a valid driver's license and a reliable vehicle. Broadly, specific skill sets should include counselling, facilitation, communication, leadership, administrative, computer and program development and evaluation skills.
Deadline: March 3, 2017 at 12:00pm
Please submit cover letter, resume, copies of credentials, latest performance review and 2 professional letters of reference to:
Mnaamodzawin Health Services
Postal Bag 2002
Little Current, Ontario P0P 1K0
hr@mnaamodzawin.com
Incomplete applications will not be accepted, nor will applications after the date. Persons of Indigenous ancestry preferred. Complete job descriptions can be obtained by calling 705-368-2182 ext. 214.