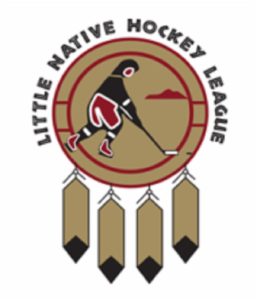 By Sam Laskaris
MISSISSAUGA—Some organizational concerns turned out to be unwarranted for those running this year's Little National Hockey League tournament.
The 46th annual event, more commonly referred to as the Little NHL, will be staged Mar. 12-16 in Mississauga.
A record 203 youth teams have registered and will be participating in this year's tournament. That's an increase from the previous record high of 194 clubs that competed at the 2016 tourney, also held in Mississauga.
The Moose Cree First Nation, located in the northern Ontario community of Moose Factory, is hosting this year's tournament.
Little NHL co-ordinator Doug Cheechoo said he thought registration numbers would actually go down this year. That's because this past fall a major sponsor who had been covering the $600 registration fee for every participating squad for a number of years announced it would no longer be doing so.
"I figured there would be some teams that would struggle to raise this money and it would be a concern," Cheechoo said. "It turned out to be okay."
Cheechoo was also concerned whether the host committee would be able to secure sufficient sponsors. He felt it would be a challenge for a remote northern Ontario First Nation to land sponsors for an event held in southern Ontario.
In the end, organizers were able to attract a tournament record of $320,000 (cash and in-kind gifts) from more than two dozen generous sponsors.
This included a $50,000 sponsorship from the Moose Cree First Nation and an additional $45,000 from the city of Mississauga.
The host committee includes a dozen individuals from the Moose Cree First Nation. Cheechoo said they have been greatly helped out by those on the Little NHL committee.
"They've been assisting us a lot," he said. "They have done this time and time again."
Cheechoo's nephew, Jonathan Cheechoo, who recently completed his 17th season of professional hockey, is the honorary chairman for this year's tournament.
Cheechoo spent the 2016-17 season with the Slovakia-based Bratislava Slovan club, which competes in the Kontinental Hockey League. The club did not qualify for its league playoffs and as a result, Jonathan Cheechoo will be able to attend the Little NHL.
He has fond memories of participating in the event as a youth. And he posted a video to the tournament website recalling his Little NHL experiences.
"It was always exciting for me as a child to head to this tournament to be able to represent my community of Moose Factory," said Cheechoo, who played 560 National Hockey League games before taking his skills to the KHL, where he has played the last four years. "I can recall the days to counting down towards departing on the train and driving down to the tournament with my friends and family to play in the tournament."
Cheechoo added the Little NHL offered him some off-ice life skills.
"Through the years I participated, I've come to learn and appreciate that through the four pillars that the Little NHL stands for – Respect, Education, Citizenship and Sportsmanship – that I carried these values with me as I moved along in my professional career as a player of hockey and more importantly in my life as a whole. I encourage all the youth to strive towards these pillars in all areas in life."