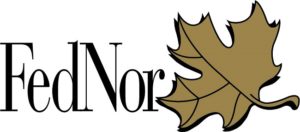 By Jamie Lee McKenzie
TEMAGAMI FIRST NATION – FedNor has invested $294,300 to help support economic development and middle-class jobs in Temagami First Nation.
Anthony Rota, a Member of Parliament for Nipissing-Timiskaming, made the announcement on February 28. The priority of this investment is to diversify and grow the economy, increase tourism, create 10 new businesses and 30 full-time jobs within the community.
"The Government of Canada is proud to invest in strategic initiatives that fuel the economy and accelerate growth in Northern Ontario and Indigenous communities," stated the Honourable Navdeep Bains, Minister of Innovation, Science and Economic Development, and Minister responsible for FedNor. "Today's announcement will help usher in a new era for economic development in Temagami First Nation and I look forward to the positive results this targeted investment will deliver for the region."
FedNor is the Government of Canada's economic development organization for Northern Ontario. The investment comes from FedNor's Community Investment Initiative for Northern Ontario (CIINO). The expected results of CIINO are to create jobs, increase community economic development initiatives which will lead to economic growth and increase regional collaboration and partnerships among communities.
Through this initiative, FedNor hopes to help enable Temagami First Nation to implement local economic development. This will help to create middle-class jobs.
The investment will help Temagami First Nation hire an economic development officer who will help the community move forward with economic development and growth.
The economic development officer will work to create an economic development corporation, development a cultural tourism and business plan. This goal is to accelerate business development and growth.
"Jobs, growth and a strong economy are top priorities for our community and this investment will help us achieve these goals," stated Temagami First Nation Chief Arnold Paul. "We are proud to partner with FedNor and the Government of Canada to identify and capitalize on economic opportunities, while respecting the environment and protecting our traditional lands."
The economic development officer will also help to maximize the region's natural resources, such as wood and maple syrup. The targeted investment from FedNor will also help the community advance its clean tech agenda, which includes the development of green solutions for on-reserve power generation. These solutions include a renewable energy strategy and a wind farm initiative.