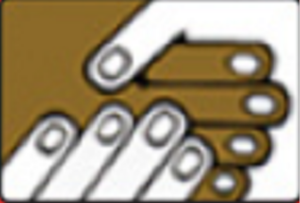 NORTH BAY, ON (March 13, 2017)–North Bay is leading by example and taking another important step on the winding road to reconciliation this week, bringing people together to share knowledge that can benefit communities all over Canada.
Reconciliation North Bay is pleased to announce The Four Colours of Reconciliation Conference, taking place March 15 – 16 at The Grande Event Centre (300 Wyld Street, North Bay).
The two-day conference brings together people working in and with urban Aboriginal communities to collectively share stories, opportunities and information about training and workshops, and how reconciliation translates in each of the sectors represented in the Urban Aboriginal Strategy's Community Action Circle (Education, Justice, Health and Wellness, Labour and Economic Development, Children, Youth and Families).
The conference will share the work of the Urban Aboriginal Strategy's Walking the Red Road – Our community's journey to help each person live a good life report which includes the community development model and action plan. North Bay is seeking to bring together sister urban Aboriginal communities and networks to walk together and share together.
"Everyone has a role to play in reconciliation, and that's why we've strived for inclusivity and diversity in this conference," said Dr. Mike DeGagné, Chair of Reconciliation North Bay.  "By sharing knowledge and supporting each other, we hope we can expand the knowledge base around best practices in working with urban Aboriginal communities so that more communities can benefit and thrive."
A welcoming at the North Bay Indian Friendship Centre (980 Cassels Street, North Bay) takes place on Tuesday, March 14, from 10 a.m. – 2 p.m. that is free of charge and open to everyone. Advance registration is required for all other events.  Registration costs $50 per day.
For more information, please contact the North Bay Indian Friendship Centre (705) 472-2811, or Tashina Maiangowi, Urban Aboriginal Strategy Assistant: uabsc2@nbifc.org / (705) 472-2811 ext. 228.