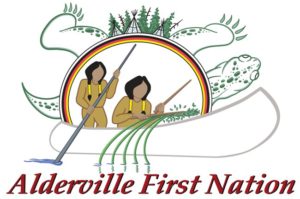 TWO (2) YEAR CONTRACT
To March 31, 2019
(Contract term could be extended pending availability of funding)
Program: Family Well-Being Coordinator
Reports to: Manager Health and Social Services
Wage: Depending on experience, please forward your salary expectation
Hours of Work: Flexible hours Monday to Saturday up to 35 Hours per week e.g. 1 p.m. to 8 p.m. is being considered.
Job Scope:
Under the authority of council and the direction of the Manager of Health and Social Services for Programs, the Family Well-Being Worker will ensure the needs of the community children, youth and families are met by activity participating in the development of a Family Well-Being Hub for the Alderville first Nation community. The Family Well-Being Worker will work with the Prevention, NNADAP, Community Health Representative, Healthy Child Development, Wellness Worker and the Community Activator to develop a plan to coordinate all current programs and map a detailed outline for the upcoming two years for the Hub. This position will not be an 8:15 to 4:30 position so applicants may consider this when applying. Many programs currently take place outside work hours during evenings and weekends. The Family Well-Being Worker will establish a work schedule with his/her immediate supervisor, the Manager of Health and Social Services.
Activities may include but not limited to:
Responsible for Hill top youth facility administration and day to day activities
Establish a drop-in facility for children, youth and families
Coordinate cultural activities, ceremonies and practices for the Hub with other staff
Hold self-esteem groups, bullying, and other positive lifestyle programs
Coordinate summer pool programs and activities
Develop and facilitate programs that decrease family violence
Facilitate March Break activities and other holiday programs
Develop and establish all other programs which would encourage positive parenting with a Focus on prevention of family violence
Research and develop a program to bring a Mental Health Counsellor/Psychologist to Alderville on an –on-going basis
Minimum Qualifications; Candidates for this position should have the following requirements:
Post-Secondary Degree in Social Work, Child Welfare or Prevention
Minimum of 5-years' experience in First Nations and Prevention
Counselling experience necessary
Must have Administrative and Financial Accountability experience
Non-Violent Crisis Intervention (NVCI) an asset
First Aid /CPR or willing to obtain
Excellent Oral and Written Communication Skills
Proven experience with Microsoft Office applications
Knowledge of the history and dynamics of Alderville First Nation an asset
Must have Valid Glass G driver's license and access to reliable transportation
Must be willing to provide Criminal Reference Check and Vulnerable Sector Search upon conditional offer
Deadline to apply: Thursday, June 22nd, 2017at 4:00pm (Late applications not accepted).
Applications can be delivered to the reception of the Alderville First Nation main office.
Submissions must include a cover letter, resume along with three work related references and/or letters of reference.
Electronic submissions should be sent as ONE document with YOUR NAME within the file name to tmacleod@alderville.ca. Faxed 905-352-3242 delivered or mailed to Alderville First Nation 11696 Second Line Road, P.O. Box 46, Roseneath, ON K0K 2X0 ATTN: Tasha MacLeod marked RE: Healthy Family Well-Being Coordinator
We thank all who apply; however, only those selected for an interview will be contacted. Chief and Council retain the right to make the final decision on the selection of the successful candidate.