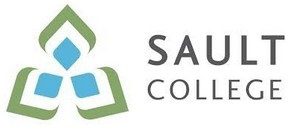 Notice of full-time support staff vacancy
Our organization is seeking individuals who will help our College be recognized as the pre-eminent student-centered post- secondary institution in the country with an unyielding dedication to giving students the tools they need to reach their goals. Our growing College, located at the hub of the Great Lakes, is looking for someone who is motivated to make a difference in the lives of our students.
The Opportunity: A full-time Library Technician (Collections) who provides a wide range of library services to students, faculty, staff, and community users by assuming responsibility for the following functions: cataloguing, collection development, reference services, circulation services, bibliographic instruction, evaluating resources/services and recommending improvements. This position will have special assignment related to Indigenous resources and linking said resources with current programs, outreach and engagement with faculty and students, participating in committee work and generally promoting library services. Additionally, this position will maintain, and select for recommendation library materials and supplies. This position also maintains and produces library statistics. In conjunction with Information Technology Services staff, the library technician also provides support to students requiring assistance with the computer lab located in the library and to members of the College community requiring audio-visual equipment support.
What you need to be successful:
A Library Technician Diploma
A minimum of two years' experience working as a library technician
Strong customer service experience
Experience maintaining various online library guides, including Indigenous collections
Experience overseeing the acquisition and development of library collections
Excellent written and verbal communication and interpersonal skills
Proficiency in Microsoft Office suite and automated library information systems
Ability to multi-task and work in a busy environment
Experience identifying curriculum needs is an asset
Experience in marketing library resources is an asset
Demonstrated self-starter and able to work independently
Must possess strong interpersonal skills to work effectively within a collaborative team environment
This is a full-time bargaining unit position, Payband G ($28.15/hour), (10 months) 35 hours/week, required August 21, 2017.
Sault College is an invitational College and an equal opportunity employer. We will accommodate your needs under the Ontario Human Rights Code and we will fairly hire the best candidates based on merit.
PLEASE SUBMIT YOUR RESUME, COVER LETTER AND 3 REFERENCES VIA EMAIL BY 4 P.M. ON JUNE 21, 2017 TO: humanresources@saultcollege.ca
We thank all applicants in advance – only those selected for an interview will be contacted.