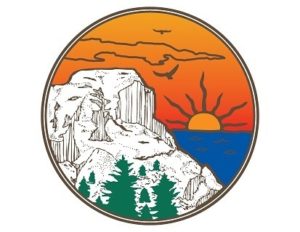 Permanent, Full-Time
Posting: June 27, 2017
Closing Date: July 21, 2017
 The Band Manager is responsible for the overall efficient and effective administrative and financial management of the Whitefish River First Nation Band government, its infrastructure, program areas and services, and for keeping Chief and Council informed  on all matters relating to the business of the First Nation.
JOB DUTIES:
Provide Administration leadership, supervision and direction to all Program Managers for the effective and efficient administration of the programs and services of the First Nation, to ensure achievement of annual goals and objectives and compliance with program budgets;
Maintain direct verbal and written contact with Chief and Provide monthly written reports and financial statements to Chief and Council on Band operations, programs and services;
Communicate effectively with Chief and Council, Program Managers, Council, Committees and community members to identify, plan and provide for the current and future needs of the Whitefish River First Nation;
Ensure that adequate financial controls, policies and procedures are in place and followed to enable reliable and accurate financial reporting and effective and secure management of Band funds and resources;
Oversee and direct the infrastructure resources and systems of the First Ensure the annual preparation of a five-year capital plan and budget for review and approval by Chief and Council;
Be informed and able to communicate regarding the First Nation's programs and services, government policies and regulations;
Ensure Human Resource policies and procedures, compensation and benefits program administration;
Implement Council decisions and policy; ensure Council motions, directions and resolutions are carried out in a timely, efficient and professional  Provide follow up reports to Council.
QUALIFICATIONS:
University degree or college diploma in public administration, business administration or a related field.
Minimum of five year' s work experience in administration and management with leadership
Knowledge of Federal, Provincial and funding programs and
Experience working for a First Nation government or
Valid Class G Driver's License
Human Resource Management Certification considered as asset
CPIC – Vulnerable Sector Clearance Report
Bondable
Ability to work with various software packages (Microsoft office, Internet, ACCPAC is an asset).
INTERESTED  APPLICANTS:
Please submit your resume , cover letter, three (3) current letters of work related references, one letter of personal reference, and any other supporting documentation to the attention of:
Please forward applications to:
 Whitefish River First Nation Chief and Council
17 A Rainbow Ridge Rd. Birch  Island, ON P0PlA0
OR
Fax: (705)-285-4532
Deadline for applications is Friday, July 21, 2017 at 4:30pm.
 Note: While all applications are appreciated, only those applications selected for an interview will be contacted.