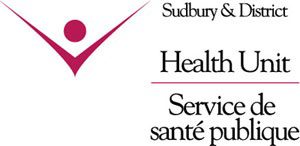 The Sudbury & District Health Unit (SDHU) is a progressive public health agency committed to improving health and reducing social inequities in health through evidence-informed practice as articulated in our strategic plan. The SDHU is governed by the Sudbury and District Board of Health which services a large geographic catchment area in Northeastern Ontario (including 13 First Nations).  Approximately 260 health unit staff, from a variety of professions (Public Health Nurses, Registered Dietitians, researchers, Public Health Inspectors etc.), deliver a wide range of provincially legislated public health programs and services at the local level, working with individuals, families, and the community and partner agencies to promote and protect health and prevent disease.
Under the leadership of our Medical Officer of Health, Dr. Penny Sutcliffe and with the direction and guidance of the Sudbury and District Board of Health, SDHU has committed to the development of:  "a comprehensive strategy for the organization's engagement with Indigenous people and communities in its service area for the purpose of collaboratively strengthening public health programs and services for all".  The strategy will reflect the Truth and Reconciliation Commission's Calls to Action in health.
To learn more about the SDHU please visit www.sdhu.com/about
SDHU is seeking 8 indigenous individuals to participate in a working group/advisory committee to assist in the development of its First Nations and indigenous community engagement strategy.  Indigenous individuals with well-rounded community engagement experience in a health, education, environment or social services setting as well as extensive community linkages through well-developed networks are invited to apply.
Individuals are encouraged to write to us describing their interest, ways in which they may contribute to the strategy's development as well their relevant expertise, experience and skills.
We are open to receiving expressions of interest by way of letter from representatives of the following key cadres and groups:
An elder or acknowledged cultural resource person
A health director or senior administrator from a provincially funded health organization
A health director or senior administrator from a federally funded health organization
A representative/manager/administrator from the employment and training sector
A representative/professional from the education field
A representative/expert from the environmental field
A representative/expert from child welfare field
An indigenous scholar or representative who has significant research or academic expertise related to effective First Nations or indigenous community engagement
A youth
An individual who can represent the views and perspectives of families or mothers with children
A representative of community or tribal council or other indigenous community leadership*
It is anticipated that the working group will meet up to 4 times in the coming year and their advice will inform the organization's comprehensive indigenous engagement strategy.
*it is not a requirement that this individual be formally endorsed by their community or organization but rather that they are willing to lend expertise and provide insight as to how an engagement strategy should reflect and incorporate community or regional decision making and political processes
For more information please contact:
Mariette Sutherland
Manager, Indigenous Engagement
Sudbury & District Health Unit
1300 Paris St. Sudbury, ON P3E 3A3
 Tel:  705.522.9200 ext. 207
Email:  sutherlandm@sdhu.com