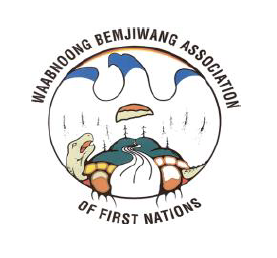 CONTRACT – FULL TIME
Waabnoong Bemjiwang Child Well-Being Agency Development Project, an expanding project in the field of Native child welfare agency serving member First Nations situated between Parry Sound, Sudbury and North Bay, is seeking to hire a Finance Administrator.  This position will be located out of Waabnoong Bemjiwang Association of First Nations' office in Henvey Inlet First Nation.  This location may be subject to change as the project expands.
Overview of Responsibilities
Reporting to the Executive Director, the Finance Administrator is responsible for planning, organizing, directing, controlling, developing, monitoring and implementing effective financial and administrative systems.  The Finance Administrator is responsible for developing, monitoring, reviewing and reporting on the organization's budget and protection of assets as well as directing the organization's investment activities.
QUALIFICATIONS
Education and Experience Requirements
Bachelor of Accounting, Business Administration or Commerce
Designation as a Certified Professional Accountant (CPA) would be preferred;
Five (5) years' experience in an organization managing finances
Experience conducting financial analysis, risk management and bookkeeping
Experience writing proposals, policies, procedures and reports
Experience working with Aboriginal organizations
Knowledge Requirements
Knowledge of Native Child Welfare Services
Respect for, sensitivity towards as well as knowledge and understanding of Anishnabek culture, traditions and the Seven Grandfather Teachings
Knowledge of financial regulations required in a non-profit organization
Knowledge of internal controls
Special Skills & Abilities
Strong leadership and management skills
Financial experience working with an organization delivering child welfare services
Demonstrated financial management skills
Excellent interpersonal skills
Excellent research skills
Excellent conflict resolution and problem solving skills
Excellent oral and written communication skills
Excellent organizational skills
Excellent time management skills
Excellent computer skills with MS Office software and Sage software
Ability to attend to detail and develop financial analysis reports
Ability to manage multiple priorities
Ability to take initiative and work independently
Ability to work within a team environment
Ability to meet deadlines and work flexible hours
Ability to adapt to and manage change
Ability to work with confidential and sensitive information
Ability to understand and speak Anishnaabemowin is a definite asset
Other Requirements
Must provide a clear Police Records Check with Vulnerable Sector Check
Must have a Class 'G' Ontario Driver's Licence, access to a vehicle and the ability to travel
Must have $1M automobile insurance coverage
Please submit a job related resume and cover letter along with three work related references by:
Open until filled
Joanne Koehler, Project Manager
Waabnoong Bemjiwang Child Well-Being Agency Development Project
940 A Main Street, Dokis First Nation, ON, P0M 2N1
Individuals of First Nation ancestry are encouraged to apply. Preference will be given to Waabnoong Bemjiwang Association of First Nation members and/or First Nation communities involved in this project.
For a detailed job description, contact:  Joanne.Koehler@wbafn.com