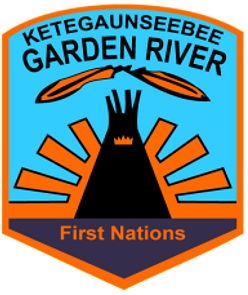 Reports to: Chief of GRFN or Designate
Location: Garden River First Nation Administration
* Garden River First Nation Band Members encouraged to apply.
Overview
The Human Resources Manager will be responsible for a broad range of human resources services for Garden River First Nation and supporting the Elected Chief and Council. The Human Resource Manager shall be responsible for but not limited to reviewing current GRFN policies and making recommendations to the Chief and Council or designate, maintaining and monitoring confidential employee files and documents, monitoring health and safety programs; assisting with recruitment of staff performance management and staff relations. The Human Resources Manager functions within legislative requirements, regulations, policies and procedures and the Mission, Beliefs and Vision of the Garden River First Nation, and contributes to the accomplishment of the strategic priorities.
Duties/Responsibilities
Coordination of human resources services and Staff Relations
Providing advice, supporting and collaborating with managers and directors
Supporting general human resources services including recruitment, selecting, hiring and training
Developing and updating human resources policies and procedures
Assisting with performance management
Maintaining and monitoring documentation and files
Assisting with attendance management, Disability management
Promoting and ensuring a safe workplace environment
Qualifications
Preferred University degree with CHRP or Minimum College Diploma in human resources and/or related education (business, human or social services) with agreement to achieve CHRP designation if successful applicant
Minimum five years' human resources management experience and other related managerial experience
Membership in the  Human Resources Professionals  Association or willingness to join
Conflict resolution and workplace investigation skills
Demonstrated sensitivity to and knowledge of the First Nation cultural values and traditions
Ability to use good judgment in assessing difficult situations
Ability to be consistent and display a positive/helpful attitude
Flexibility required to keep pace with an ever-changing environment
Willingness to accept changes in work practices and technology
Ability to work independently and collaboratively as a member of a team
Demonstrated experience in planning and coordination
Excellent organizational skills, time management skills, interpersonal and communications skills, both oral and written, strong listening skills, Excellent analytical and problem solving skills
Excellent computer skills (including MS Office, Internet, Email, Outlook, and HR Software)
Ability to proofread material for grammatical construction, completeness and accuracy
Ability to maintain confidentiality and act as a professional and diplomatic resource
Must undergo a criminal record check prior to employment and provide Valid driver's license
Please email a cover letter and detailed resume to the attention of Chief Paul Syrette RE: Human Resources Manager.
Deadline to Apply: Friday August 4, 2017 at 4:00 p.m.
We wish to thank all those that applied, only those selected for an interview will be contacted.
Chief Paul Syrette
Email: psyrette@gardenriver.org
7 Shingwauk Street
Garden River, ON  P6A 6Z8
Date Posted: July 12, 2017