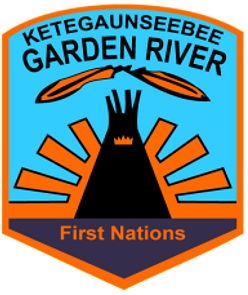 Duration: Full-Time Permanent
Reports to: Chief & Council
Location: Garden River First Nation Administration
* Garden River First Nation Band Members encouraged to apply.
Reporting directly to Chief and Council, the Support Services Director (SSD) participates in the development and execution of the support services at both a strategic and operational level while providing guidance for action planning and implementation.The Support Services Director (SSD) reviews operations ensuring implementation of strategies, programs and procedures. He/ She is responsible for participating in the strategic design and development of strategic support services initiatives for the assigned segments. The 550 ensures an environment that promotes effective communications, positive associate relations and teamwork. The Support Services Director (SSD) functions within legislative requirements, regulations, policies and procedures and the Mission, Beliefs and Vision of the Garden River First Nation, and contributes to the accomplishment of the strategic priorities.
DUTIES/RESPONSIBILITIES
Oversee the implementation of strategic initiatives within the support services group for day to day activities ensuring that departmental objectives align with the overall strategy of the assigned segment. He / She is responsible for the measurement and effectiveness of all internal and external processes and ensure timely and accurate reporting on the performance and status of the Organization.
Make overarching organizational decisions, taking into account fiscal realities, funding requirements, and organizational structure for support services departments
Responsible for participating in strategic design, development of strategic support services initiatives for assigned segment
Participate in the design of long-term strategic goals and short-term tactical plans for growing, managing and maintaining the support services operations
Evaluate current operational strategies, determining the viability of changing management initiatives
Find ways to improve performance and reduce costs, as well as develop analysis and reporting practices to use data/knowledge strategically
Responsible for overseeing the stewardship of the agency's financial assets, the development of sound operating and capital budgets, the accuracy and timeliness of the agency's internal and external financial reporting and internal control systems and the short and long term forecasting of cash flow and
Oversee the development of integrated annual program budgets and strategic financial plans
Analyze and interpret financial information in order to appraise operating results in terms of the financial goals, performance against targets, other matters bearing on the fiscal soundness and operating effectiveness of the organization
Provide the leadership required for all assigned departments, ensuring company objectives are met in the areas of cost, customer service, quality, and employee well-being
QUALIFICATIONS/SKILLS
Required University Degree in Accounting/Finance, Business Administration, or related area
Preferred professional accounting designation such as CPA (CA, CGA, CMA)
Required minimum of 5-7 years' experience performing in a support services or implementation capacity required
Required minimum 2 years of  supervisory experience; Knowledge of business and management principles and practices
Familiar with therelevant First Nation, federal and provincial policies and legislations regulations and/or guidelines that are relevant to the delivery of culturally sensitive services
Excellent knowledge of  leadership, management  principles as relate to non-profit/multi-cultural and complex organizations
Strong background in change management, including initiating, guiding significant change and reform projects in a rapidly growing environment
Budget establishment  and implementation
Demonstrate superior analytical, problem solving skills; Strong planning, analytical abilities; excellent attention to detail
Strong technical skills in Excel, other Office related applications
Ability to meet tight deadlines and take responsibility for timely and accurate completion of tasks
Strong organizational, time management skills, ability to work independently, establish priorities with minimal supervision
Must provide a clear CPIC prior to employment
Interested  applicants please send a  cover letter and detailed resume by: Friday, August 4, 2017 at 4:00 pm
Please ensure Support Services Director noted as reference in the email or envelope.
We would like to thank all applicants that applied but only those selected for an interview will be contacted.  Thank you for your interest in Garden River First Nation.  Apply to the attention of:
Chief Paul Syrette
Email: psyrette@gardenriver.org
7 Shingwauk Street
Garden River, ON  P6A 6Z8
Date Posted: July 12, 2017