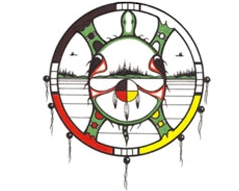 Permanent Full-Time
Home Care
POSITION SUMMARY:
The Registered Nurse provides primary care nursing services and is responsible for the assessment, planning, implementation and evaluation of home care services to the individuals, families and communities to the Five First Nation communities of Mnaamodzawin Health Services (Sheguiandah, Aundeck Omni-Kaning, Sheshegwaning, Whitefish River and Zhiibaahaasing First Nation).
Objectives:
Implement nursing services to eligible clients within the policies and procedures of the Home Care Program;
To ensure that the Home Care Nursing Services are sensitive and culturally appropriate to meet the needs of the First Nations Communities;
Assesses eligible clients and works collaboratively with health care providers in providing holistic care that focuses on achieving and maintaining optimal health;
Ensures timely, quality and compassionate
MINIMUM QUALIFICATIONS:
A Baccalaureate in Nursing from a Canadian University and/or a diploma in nursing from a recognized School of
A member in good standing with the College of Nursing and possessing a current license to practice.
Experience in community health nursing/homecare nursing; within First Nation communities considered an
Excellent verbal and written communication
Knowledge of available community
Knowledge of Ojibway culture, language and traditions an
Valid drivers
SALARY RANGE: Subject to current salary grid
Please send application letter, resume and three (3) professional references to: CONFIDENTIAL
Anna Grigull, Home Care Manager – Mnaamodzawin Health Services
Postal Bag 2002, Little Current, ON   P0P 1K0
APPLICATION DEADLINE: Friday, July 28, 2017 at 12:00 noon.
Only those applicants considered for an interview will be notified.