Reposting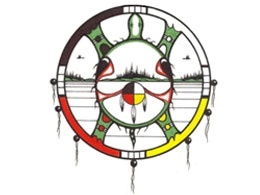 Under the direction of the Mnaamodzawin Health Services Inc., Board of Directors the Executive Director is a leadership position responsible to successfully meet the vision and mission of the organization.  The Executive Director will ensure the organization is meeting the First Nation community health plan deliverables.   The Executive Director will lead to provide strategic community based health programs and services of ensuring best practices by professional and non professional personnel.    This key position involves contact with Board of Directors, Chief and Councils, potential funders and other health authorities.   You will be expected to create a positive atmosphere in the community for individuals, families & community.
The Executive Director will be thoroughly committed to Mnaamodzawin Health Services' mission. All candidates should have proven leadership, coaching, and relationship management experience. Concrete demonstrable experience and other qualifications include:
Five (5) years senior management experience in an Indigenous health organization; track record of effectively leading regionally performance of an outcome-based organization and staff; ability to point to specific examples of having developed and operationalized strategies that have taken an organization to the next stage of growth.
Three (3) year experience in financial management experience, preferably with not for profit organizations
Knowledge of Federal and Provincial legislation standards and guidelines are being followed
Unwavering commitment to quality programs and data-driven program evaluation.
Excellence in organizational management with the ability to coach staff, manage, and develop high-performance teams, set and achieve strategic objectives
Past success working with a Board of Directors with the ability to cultivate board member relationships.
Strong marketing, public relations, and fundraising experience with the ability to engage a wide range of stakeholders and cultures.
Strong written and verbal communication skills; a persuasive and passionate communicator with excellent interpersonal and multidisciplinary project skills.
Action-oriented, community-oriented, adaptable, and innovative approach to planning.
Ability to work effectively in collaboration with diverse groups of people.
Passion, idealism, integrity, positive attitude, mission-driven, and self-directed.
Excellent written and verbal skills for effective communication and the ability to facilitate group presentations.
Ability to speak and understand Anishinabemowin language an asset or a willingness to learn
Ability to work weekends, evenings and flexible hours
Consideration of candidates will begin September 25, 2017.  Written letters of (3) current references –  CPIC and resume with cover letter outlining expressions of interest for this position should be submitted in confidence to:  finance@mnaamodzawin.com or to "Hiring Committee" c/o Mnaamodzawin Health Services Inc. Postal Bag 2002, Little Current, Ontario   P0P 1K0
2nd Posting closing date:   Friday, September 22, 2017 @ 4:00 p.m.
 *only those candidates considered for an interview will be contacted