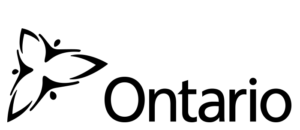 Experience working in the Ontario Public Service (OPS) – grow your future.
The OPS is dedicated to recruiting and advancing top talent while building a diverse public service that is reflective of Ontario's population and communities. These exciting opportunities offer recent Indigenous post-secondary graduates the opportunity to develop their careers and gain valuable work experience with one of Canada's Top 100 Employers.
Bring your knowledge, experience and perspectives to the Ministry of Northern Development and Mines. Working with a team of engaged professionals and dedicated leaders, you'll take the next step in your career in a dynamic environment that provides opportunities for personal growth, competitive salary, mentorship, learning and development opportunities, and work-life balance. The ministry has immediate opportunities for interns in the following roles:
Business Planning Intern (Job ID 112438) – 1 position, 159 Cedar St, Sudbury
Northern Development Intern (Job ID 112470) – 1 position, 810 Robertson St, Kenora
Mine Project Engineer Intern (Job ID 112440) – 1 position, 933 Ramsey Lake Rd, Sudbury
Project Intern (Job ID 112434) – 1 position, 99 Wellesley St W, Toronto
Ring of Fire Intern (Job ID 112473) – 1 position, 435 South James St, Thunder Bay
Note: These temporary positions are contracts of up to 12 months in duration.
How do I qualify?
Mandatory
For all positions:
You must have graduated from a college or university, with a degree, diploma or post-graduate certificate, within the past 5 years.
You must be an Indigenous person (i.e. First Nations, Métis, Inuit).
 In addition:
The Northern Development Intern must be able to travel out of town a couple of times per month within the Kenora and Rainy River Districts, including the Far North.
The Mine Project Engineer Intern must possess a valid Ontario driver's licence; and be registered with Professional Engineers Ontario.
For job-specific details, including salary, position duties and full qualifications, and to apply online, by Tuesday, October 31, 2017, visit www.ontario.ca/careers and enter the applicable Job ID number in the Job ID search field. Please follow the instructions to submit your application. Faxes are not being accepted at this time.
Note: View Frequently Asked Questions (FAQ) for Indigenous Self-Identification
If you require accommodation in order to participate in the recruitment process, please contact us at www.gojobs.gov.on.ca/ContactUs.aspx to provide your contact information. Recruitment Services staff will contact you within 48 hours. Only those applicants selected for further screening or an interview will be contacted.
The Ontario Public Service is an inclusive employer. Accommodation will be provided in accordance with Ontario's Human Rights Code.