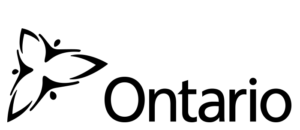 Experience working in the Ontario Public Service – grow your future.
The OPS is dedicated to recruiting and advancing top talent while building a diverse public service that is reflective of Ontario's population and communities. This exciting opportunity offers recent Indigenous post-secondary graduates the opportunity to develop their careers and gain valuable work experience with one of Canada's Top 100 Employers.
Bring your knowledge, experience and perspectives to the Ministry of Northern Development and Mines. Working with a team of engaged professionals and dedicated leaders, you'll take the next step in your career in a dynamic environment that provides opportunities for personal growth, competitive salary, mentorship, learning and development opportunities, and work-life balance.
What can I expect to do in this role?
As part of the Northern Development Division, build your economic development skills by:
• assisting in establishing linkages and maintaining ongoing relationships with representatives of municipalities, Northern Ontario businesses and representatives of community organizations
• assisting in the development of economic projects and strategies to support business start-ups and expansion of business opportunities
• assisting communities with developing and building capacity relating to economic development projects and strategic planning
• participating in the promotion, marketing and delivery of a wide variety of government programs and services
• assisting with workshops, making presentations on services and application processes, and supporting the preparation of promotional materials
• participating as part of a ministry team in stakeholder and community meetings, economic development events and conferences
Location: Kenora
How do I qualify?
Mandatory
You must have graduated from a college or university, with a degree, diploma or post-graduate certificate, within the past 5 years.
• You must be an Indigenous person (i.e. First Nations, Métis, Inuit).
• You must be able to travel out of town a couple of times per month within the Kenora and Rainy River Districts, including the Far North
Specialized Knowledge:
Knowledge of community and business economic development theories and principles and economic/business climate assessment.
• Knowledge of structure of Northern Ontario's economy, key stakeholders/networks and community concerns and issues.
• Understanding of economic and statistical research and analysis, basic finance theory and accounting principles.
Important skills:
You have proven interpersonal and communication skills.
• Ability to contribute to evaluations for a wide variety of business related projects, including funding proposals.
• The ability to research, analyze and assess complex and diverse issues, with attention to detail.
• Ability to prepare technical reports and support the preparation of presentations.View Frequently Asked Questions (FAQ) for Indigenous Self-Identification

Your interest in working for the Ministry of Northern Development and Mines is greatly appreciated. Only those selected for further screening or an interview will be contacted.
AMENDED – Closing date has been extended to November 10, 2017.
Salary Range: $965.69 – $1,158.29 per week
Additional information:
1 Temporary, duration up to 12 months, 810 Robertson St, Kenora, North Region
Please apply online, only, by Friday, November 10, 2017, by visiting www.ontario.ca/careers and entering Job ID 112470 in the Job ID search field. Please follow the instructions to submit your application. Faxes are not being accepted at this time.
If you require accommodation in order to participate in the recruitment process, please contact us at www.gojobs.gov.on.ca/ContactUs.aspx to provide your contact information. Recruitment Services staff will contact you within 48 hours. Only those applicants selected for an interview will be contacted.
The Ontario Public Service is an inclusive employer. Accommodation will be provided in accordance with Ontario's Human Rights Code.