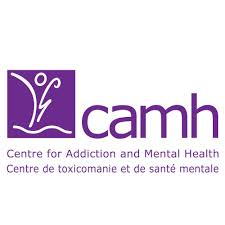 Provincial System Support Program
Position Description:
The Centre for Addiction and Mental Health's Provincial System Support Program is seeking an Aboriginal Engagement Lead for the West Region. Reporting to the Regional Manager, the successful candidate will work as part of the Regional Implementation Team which works collaboratively across sectors moving evidence to action to transform mental health and addictions systems in Ontario. This position will lead Aboriginal engagement in the West Region as it relates to regional priorities and initiatives. An important function of this role will be the facilitation of relationships and inclusion of Aboriginal agency partners and First Nations, Inuit and Métis communities in the regional system improvement initiatives. The Aboriginal Engagement Lead will also be an integral part of the provincial Aboriginal Engagement and Outreach unit which focuses on building relationships and collaborative partnerships, coordinating training to support workforce development, advancing cultural relevant system initiatives, and improving practice through knowledge exchange. An important responsibility of this position will be sharing information about CAMH's programs and services to Aboriginal communities throughout the Region. The successful candidate will have extensive experience working with First Nations, Inuit and Métis peoples, as well as the urban Aboriginal population and the Aboriginal service sector. This position requires a thorough understanding of community protocols, political structures, cultural practices and historical events unique to Aboriginal peoples. Knowledge of health equity, harm reduction, person-centered care and trauma-informed practice is needed. The successful candidate will be able to manage multiple aspects of work simultaneously, and work independently, as well as with a diverse team. The candidate will support a workplace that embraces diversity, encourages teamwork and complies with all applicable regulatory and legislative requirements. This position will require travel throughout the West Region and occasional travel within the province. A valid driver's license and access to a vehicle is required. This position is located in the Hamilton office.
Qualifications:
The successful candidate will possess a Master's degree in Social Work, Psychology, Health Promotion, or a related social/health sciences discipline, combined with a minimum of 3 years of related research and/or community development experience, preferably in the mental health and/or social services sector. This position requires the incumbent to be an Aboriginal person (First Nations, Inuit or Métis) with demonstrated community connections and a proven ability to collaborate on initiatives with Aboriginal service providers, organizations, and First Nation communities. Excellent organization, facilitation, communication, networking, research, evaluation, and presentation skills, along with high computer proficiency are necessary. Candidates also require the ability to work effectively in a wide-range of settings with individuals from diverse backgrounds. Bilingualism (English / French) and/or the ability to speak an Aboriginal language is considered an asset.
Please Note: This full-time, permanent position is NOT part of the bargaining unit.
Salary Range: Competitive salary and benefits package.
Please click the link below to apply.
http://www.recruitingsite.com/csbsites/camh/JobDescription.asp?SuperCategoryCode=15233&JobNumber=813966&lang=en
Closing Date: November 29, 2017
CAMH is a Tobacco-Free Organization.
CAMH is fully affiliated with the University of Toronto and is a teaching hospital and research institute. As a CAMH employee you will be expected to actively support CAMH's teaching and research activities, in addition to supporting the clinical work of the hospital.
As an employment equity employer CAMH actively seeks Aboriginal peoples, visible minorities, women, people with disabilities, (including people with who have experienced mental health and substance use challenges), and additional diverse identities for our workforce.
We thank all applicants for their interest, however, only those selected for an interview will be contacted. If contacted for an interview, please inform us should accommodation be required.