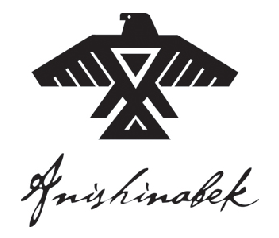 E X T E N D E D  D E A D L I N E
EMPLOYMENT OPPORTUNITY
ANISHINABEK NATION
(Union of Ontario Indians)
ADMINISTRATIVE OFFICE ASSISTANT
Location:     Anishinabek Nation (Union of Ontario Indians) Satellite Office
Fort William First Nation, ON
Reporting to the Administrative Coordinator, the Administrative Office Assistant provides support in day-to-day administrative duties.
Duties and Responsibilities:
General Duties::
Greeting and assisting the public
Reception duties
Answering general inquiries
Recording and distributing mail, distributing incoming faxes
Ensuring postage meter has sufficient postage
Assisting with courier service
Ensuring a neat and tidy presentation of the reception area
Providing secretarial/clerical services to other staff as required
Drafting and typing correspondence, reports, etc.
Scheduling appointments and meetings
Photocopying, faxing
Regional Duties (Assistance to Regional Chief):
Drafting and typing correspondence
Drafting and typing minutes
Coordinating Regional Chiefs' meetings and activities
Meeting arrangements – location, kits, agenda items, travel claims
Regional Elder – travel arrangements, receipt and delivery of faxes and mail
Office Management:
Troubleshooting for computer equipment with the assistance of I.T. personnel
Maintaining photocopiers, fax and postage machines
Ordering of supplies for all equipment
Office security issues, i.e., security codes, keys
Trapping Authority Program:
Issuing licenses to the Union of Ontario Indians' fur harvesters
Communicating with the Union of Ontario Indians' fur harvesters (trapping practice/standards and other issues)
Collecting harvest data from the Union of Ontario Indians' fur harvesters
Assisting with the development of a fur harvest, management and conservation course for the Union of Ontario Indians' fur harvesters
Communications of the continuing applications of any regulations to fur harvesting activities and marketing
Qualifications:
Graduate of community college in Business Administration or related field and two to three years' experience in an administration office environment
General knowledge of the activities and membership of the Anishinabek Nation
Good working knowledge of Microsoft computer software programs
Ability to work as part of a team and independently
Ability to handle multiple tasks and demands
Good organizational skills
Valid Ontario Driver's license
Ability to speak the Ojibway language is an asset
Deadline for applications: Friday, November 17, 2017 @ 4:30 p.m.
(Applications received after this date and   
 time will not be considered.)
Salary:        Commensurate with education and experience
Please send your resume with three employment references to:
Glenda St. Amour, Director of Corporate Services
Anishinabek Nation (Union of Ontario Indians)
P.O. Box 711, North Bay, ON  P1B 8J8
Phone:  1-877-702-5200 / (705) 497-9127      Fax:  (705) 497-9135
E-mail:  glenda.st-amour@anishinabek.ca
Individuals of First Nation ancestry are encouraged to apply.  Preference will be given to Anishinabek Nation (UOI) member First Nation applicants.
Miigwetch to all applicants, however only those selected for an interview will be contacted.