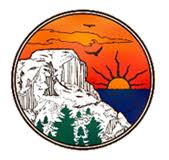 Full-time (35 hours per week), Permanent
The Whitefish River First Nation is seeking a motivated individual to fulfill the role and responsibilities for the position of Education Manager. The successful applicant will be responsible for (but not limited to) and require the following:
Responsibilities:
Prepare annual operational budget for Education Department
Develop, implement and evaluate Education Department Policies and Procedures
Provide up-to-date educational information, resources and opportunities for students, parents, schools;
Oversee the education office: telephone calls, incoming and outgoing mail, correspondence Oversee preparation and maintenance of student files for students in area schools;
Prepare a 5 year funding projection plan for the Post-Secondary Education funding program;
Supervise Day Care Supervisor, Librarian, and Bus Driver(s);
Coordinate meetings of the Whitefish River First Nation Education Committee in a non-voting capacity;
Promote cultural integration/relevancy into programs and services for students/schools
Maintain all student information in a confidential manner;
Provide education-related information and statistics to Whitefish River Administration and funding agencies as required;
Ensure adequate busing arrangements for students attending local and area schools
Qualifications:
Degree or diploma in public administration, education or other relevant field;
Knowledge of First Nation needs and goals in the education of First Nation people;
Experience working in the field of First Nation Education;
Ability to prepare, interpret and manage program budgets;
Excellent verbal, written and interpersonal communication skills;
Demonstrated supervisory skills;
Demonstrated ability to maintain confidentiality is required;
Demonstrated computer skills in Microsoft Office software, specifically Word and Excel;
Knowledge of Aboriginal culture, communication styles, and value systems.
Successful candidates must produce valid CPIC & Vulnerable Sector Screening Report
Interested applicants to forward a Cover Letter and Resume including three (3) current letters of reference no later than February 2, 2018 at 12:00pm (noon) to:
Whitefish River First Nation
17A Rainbow Ridge Road.
Birch Island, ON, P0P 1A0
Attn: Art Jacko, Band Manager
ajacko@whitefishriver.ca
Full job description available on request.