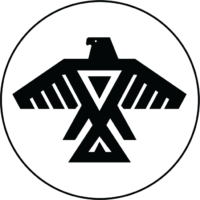 KOGANAAWSAWIN/SOCIAL DEVELOPMENT
Location:  Union of Ontario Indians Head Office, Nipissing First Nation, North Bay, ON
OR Union of Ontario Indians Satellite Office, Curve Lake First Nation, ON
PURPOSE:
Under the direction of the Social Services Director, the Prevention Services Coordinator will be responsible for providing analysis and research on the development of a prevention services framework and funding model to support the delivery of child and youth well-being programs and services that reflect First Nation community standards and the Anishinabek Nation Child Well-Being Law.  The prevention services framework will incorporate the agency models and must ensure implementation of the child and youth well-being community models that have been developed by Anishinabek First Nations in cooperation with their respective child well-being agency.
MAJOR RESPONSIBILITIES:
Conduct primary and secondary research on indigenous child and youth well-being prevention programs and services;
Identify strategies to incorporate prevention-based child and youth well-being practices and the coordination of services among multiple internal and external organizations who serve First Nations children and families;
Develop specific youth prevention programming options with First Nation agencies and other organizations who support youth programming in First Nation communities;
Participate on various technical tables with various First Nations governments, provincial and federal ministries and other organizations as it relates to child and youth services for First Nations children both in the urban and First Nations territories;
Develop a prevention-based child well-being framework for the implementation of the Anishinabek Nation Child Well-Being Law;
Provide written reports/analyses to the Anishinabek Nation Child Well­-Being Working Group, child well-being sub-committees and Anishinabek Nation leadership and community stakeholders related to prevention services;
Develop presentation materials for workshops, information sessions and engagement sessions on prevention services;
Develop options papers and provide briefings, draft correspondence to Anishinabek Nation Chiefs & Councils, various governments and community stakeholders on prevention services;
Other duties as assigned.
QUALIFICATIONS
Post-Secondary degree in any one of the following:  Bachelor of Social Work, Masters of Social Work, B.A. Social Welfare, B.A. Sociology, B.A. Psychology, B.A. Gender Equality and Social Justice and other related disciplines. A minimum of five years of 'child and/or youth prevention' work experience at the supervisory or managerial level;
Excellent written, oral and interpersonal communication skills;
Demonstrated experience conducting research and analysis, completion and distribution of written and oral communications;
Proficient in computer software programs in particular Microsoft word, outlook and power point, knowledge of other software related to child welfare sector is considered an asset;
Experience in implementing or supervising child and youth and/or family support programs;
Demonstrated experience in working with First Nations committees, working groups, Chiefs and Councils and Boards of Directors will be considered an asset;
Knowledge of the 40 member First Nations: child and youth programming, family support programming, affiliated child well-being prevention and protection agencies practises, cultural and community practices and languages will be considered an asset;
Highly motivated, ability to work with minimal supervision and able to meet  reporting deadlines;
Must possess valid Ontario driver's license and be insurable;
Available to travel extensively and subject to irregular hours.
Salary:  Commensurate with experience and education. Excellent benefits package
Closing Date:  Tuesday, January 30, 2018 @ 4:30 p.m.  (Applications received after this date & time will not be considered.)
Please send a cover letter with your resume and three employment references to:
Glenda St. Amour, Director of Corporate Services
Anishinabek Nation (Union of Ontario Indians)
P.O. Box 711, North Bay, ON  P1B 8J8
Phone:   (705) 497-9127 / 1-877-702-5200     Fax:  (705) 497-9135
Email: glenda.st-amour@anishinabek.ca
For inquiries regarding this position, please contact Adrienne Pelletier, Social Services Director at (705) 497-9127 / 1-877-702-5200, ext. 2335 or by email at adrienne.pelletier@anishinabek.ca This email address is being protected from spam bots, you need Javascript enabled to view it.
Individuals of First Nation ancestry are encouraged to apply.  Preference will be given to Anishinabek Nation (UOI) member First Nation applicants.
 Miigwetch to all who apply; however; only those selected for an interview will be contacted.