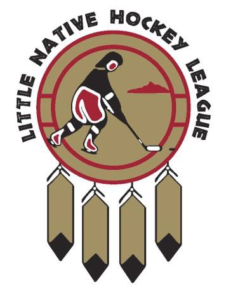 CALL FOR BIDS
1. Official Apparel Provider
2. Official Trophy and Awards Supplier
3. Official Photographer
THREE-YEAR BID – 48th Anniversary – March Break 2019; 49th Anniversary – March Break 2020; 50th Anniversary – March Break 2021
Hosted in City of Mississauga
Visit lnhl.ca for more information
In your proposal, please include the following:
Business contact name and business address
Proof of business licence
Proof of liability insurance
Proof of WSIB
Proof of reputable business
Proof of comparative pricing and quality products
Three Year proposal plan to supply tournament as:
a) Official Little NHL Tournament Apparel Provider
b) Official Little NHL Tournament Photographer
c) Official Little NHL Tournament Trophy and Medal Supplier
Sponsorship commitment to Little NHL Tournament Host for three years
Commitment to work with yearly host
Commitment to provide comparative pricing and quality products
Provide official supplier notifications for promotion on Little NHL Website
Provide link for on-going purchases to Little NHL President for Little NHL Website
Willingness to communicate with City of Mississauga arena staff as to needs during annual tournament
Commitment to keep host coordinator and LNHL President updated on promotions
The Little NHL reserves the right to re-evaluate performance annually.
About Little Native Hockey League Tournament
The Little Native Hockey League (LNHL) is a unique event held yearly during the March Break and is founded on the four pillars of Sportsmanship, Education, Citizenship and Respect.
The History
Little Native Hockey League (Little NHL) tournament was started in 1971 by five very special people who organized a hockey tournament to engage our First Nation Youth. These people were Reverend Len Self, Earl Abotossaway, former Chief Jim Debassige, Norm Debassige and former Chief Jim McGregor. They first Little NHL tournament was held in 1971 in Little Current on Manitoulin Island with a modest 17 teams and 200 players. Today, 2017, Moose Cree hosted the the 46th Annual Little NHL with 204 teams and over 3000 players. Many communities have hosted the Little NHL tournament over the 46 year history. Communities such as Whitefish River, Aundeck Omni Kaning, M'Chigeeng, Wikwemikong, Sagamok, Garden River, Nipissing, Wausauksing, Dokis, Saugeen, Walpole Island, Curve Lake, Whitefish Lake, Fort William and Moose Cree First Nation. Many of our former L'NHL'ers have gone on to various levels of Hockey excellence with "AA", "AAA", Tier II, Junior B, College/University, OHL and NHL level of play. The caliber of players get better with each passing year, while the spirit and intent of the tournament created by the founders remains the same.
Vision
To allow our Ontario First Nation children an opportunity to play hockey and represent our Ontario First Nation communities.
Mission
To lead, develop and promote a fun and positive hockey experience to provide our Ontario First Nation Youth an opportunity to be educated about the values of fair play and sportsmanship, both on and off the ice, including respect for all citizens attending the Little NHL.
"It's not if you win or lose, but how much you tried and how fairly you played."
– Former Chief James McGregor, LNHL Founding Father
Little NHL – Today The Little Native Hockey League tournament has grown to be the largest organized hockey tournament in Ontario. The 2017 tournament grew to a record breaking 204 teams and drew more than 10,000 participants, fans, family, friends and sponsors from across Ontario. The honour of hosting the annual Little NHL is bestowed upon Ontario First Nations communities through a standardized bidding process to determine eligibility. The 2017 tournament was hosted by Moose Cree First Nation, who graciously accepted to host again in 2018. The 46th Annual Little Native Hockey League event proved to be a most memorable experience for all. Moose Cree First Nation strived to make it successful and wanted to ensure that we met the prior year's standards of success to ensure the youth participants make new memories to cherish.
The City of Mississauga is the host of the Little NHL and will remain the host city until its' 50th Anniversary in 2021. The tournament hosted over 400 games in 4 days on 12 ice surfaces out of the Hersey Centre, Iceland, Meadowvale and Tomken Arenas. "The Hershey Centre has become the premier sports and entertainment facility in the Greater Toronto Area (GTA). To date the facility has hosted over 3000 event days and welcomed more than 4 million guests. Over its seventeen years of operation, the facility and its experienced SMG staff have staged numerous high profile events including regional, provincial, national and world hockey and figure skating championships. The facility has welcomed artists such as Green Day, Russell Peters, Chris Brown, The Tragically Hip, B.B. King, the White Stripes and Hedley.
With this impressive list of profile events the Hershey Centre team has also managed to secure many community events vital to the residents of Mississauga. These events include the annual Carassauga Festival, which draws 100,000 visitors to the Hershey Centre site alone. The Little Native Hockey League has successfully relocated their 175-team tournament to Mississauga from the North, taking over the Hershey Centre during March Break. With each successive event, audience numbers continually increase and yearly budget projections are surpassed." Additionally. the three attached ice surfaces are the home of hockey teams in all of the major Mississauga/Toronto leagues. The Iceland Arena has four state-of-the-art ice pad ice complex with seating capacity for up to 1200.
2017 Host Committee and Little NHL Executive
The Host Committee, Coordinator with assistance from the Little NHL Executive put together an event that raised the bar and had record breaking aspects in regards to financial sponsors, participants and fans. From the initial stages to the last puck drop it was a goal by all involved to do so with respect, humility, and grace.
The four pillars of the Little NHL (education, sportsmanship, citizenship and respect) are the driving force behind any game or tournament activity.
Summary of significant facts include:
72 volunteers
204 teams
4 arenas, 11 ice pads
3000+ participants
Record Setting Sponsorship Drive
Record Setting Attendance (estimated 17,000 fans through the gates over 4 days)
12 Host Committee Members
Network of connections to Professionals ( i.e. NHL, NHL Alumni, Indigenous NHL)
Proud community of Moose Cree First Nation / Moose Factory
Little NHL Special Events
Every year, the host community plans a variety of special events to engage tournament attendees and enhance the tournament experience to more of a festival atmosphere.
In 2017, the following events were hosted:
Sunday:
Team Registration Day
Little NHL Executive and Moose Cree Planning Committee Raising the Flag to kick off
Sponsor Appreciation Social
Opening Ceremonies
Monday:
NHL Indigenous Alumni – Meet and Greet (Mr. Jonathan Cheechoo, Mr. Stan Jonathan, Mr. Reggie Leach, Mr. Fred Sasakamoose, Mr. Cody McCormick, Mr. Ted Nolan)
Hockey Hall of Fame – Rocket Richard Trophy and Jack Adams Trophy Display and interactive games
Moose Cree Busker Stage – live music with Relic Kings, Shibastik, and Fiddler Victor Weapenicappo & Glen Small.
Kids World of Energy – TREC On-site demonstration and children activities relating to renewable energy.
Tuesday:
Meet and Greet with YouTube star – Austin Pamajewon
Meet and Greet with Jonathan Cheechoo & Reggie Leach (2nd session)
Moose Cree Busker Stage – live music
Wednesday:
In the Sticks – film documentary Vic Linklater – Hockey in Moose Factory 3 screenings: 1, 3 and 5pm
TVO Kids Live on Location: Iceland Arena
Thursday:
LNHL Hockey Camp with Cody McCormick – LNHL Alumni
Special events vary from year to year and contribute to the four pillars: education, citizenship, sportsmanship and respect.
Sponsorship Opportunities
Sponsors of the Little NHL reach extended audiences from all over Ontario and extend to parts of the USA and other provinces tracking the tournament. This annual hockey tournament provides sponsors with the opportunity to promote their company/organization and build relations with First Nations and First Nation organizations from across Ontario. The hockey tournament attracts kids, youth, adults, Elders, extended family, politicians, business owners, and organizations from both First Nation and Non-First Nations. Together, they assist in promoting the four pillars of this tournament; education, respect, citizenship and sportsmanship. Five sponsorship levels to choose from.
Little NHL Executive Committee
Debbie Debassige, President – Chico Ralf, Vice President
Alisha Anderson, Secretary – Gerry McGregor, Treasurer
Committee Members: Lloyd McGregor, Lawrence Enosse, Marion Jacko, Terry Abotossaway, Tracy Hanzlik, and LNHL Political Advocate, Patrick Madahbee
MAIL BIDS to Debbie Debassige, Little NHL President, Box 136, M'Chigeeng, on P0P 1G0 and email to little.nhl.hockey@gmail.com
DEADLINE FOR BIDS: Friday, February 23, 2018 at 4:00 pm
For further information, please email Debbie at little.nhl.hockey@gmail.com
Debbie Debassige, President
Box 136, M'Chigeeng, ON P0P 1G0
Phone 705.210.0563